Highlights
Whereabout of the #LenovoTechWorldIndia event
Agenda of #LenovoTechWorldIndia
Behold the Net-Zero by 2050
Lenovo's mission: Go green and digitization
Smarter technology and Smarter India
"Innovations that define growth in the 5G Era"
Digitally empowered India
"Fostering Inclusiveness in Technology"
"Reinventing Customer Experiences through Metaverse"
With technology evolving and becoming indispensable.
Lenovo's annual flagship technology event #LenovoTechWorldIndia on 16th March reiterated the entire setup of what the company promises to accomplish with the help of technology in the coming years.
Introduction
On 16th of March amongst a massive crowd, including delegates and speakers, LenovoTech World India held an annual flagship technology event.
Where, Lenovo discussed vastly about emergence and adoption of  smarter technology in the world and how India is successfully coping up with it that catalyzes to build an empowered society.
The discussion was held among great tech heads, conveying the upcoming tech trends that India will be welcoming soon and how lenovo will make it accessible to the masses.
All About The Event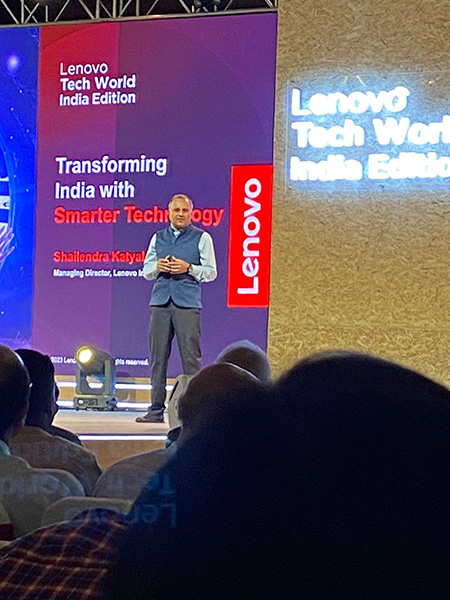 Lenovo invited all the tech enthusiasts on 16th March for Lenovo Tech World India 2023.
The event started at 12 noon and went over evening 7 pm.
Amidst the great hospitality of JW Marriott Hotel, Aerocity, New Delhi, India the event was worth exploring with a great demo zone setup, where the registered members of the event can experience all the technology lenovo is coming up with.
The demo zone, a heaven itself, included VRX headset gaming battle area, Hands-on experience of AR and VR technology, A3 smart glasses, Thinkpad X1 fold, and many more.
Along with the compèring by Rajiv Makhani, the gadget Guru Himself the event did not lack any WOW factor.
The event was live streamed on Amazon, Linkedin, Youtube, Twitter to engross an exceptional number of online viewers.
With the focal point remaining to enable the discussion on the current and future of technology, this intriguing event had several discussion sessions with different panel members touching diverse revolutionary acts happening around technology.
Agenda of #LenovoTechWorldIndia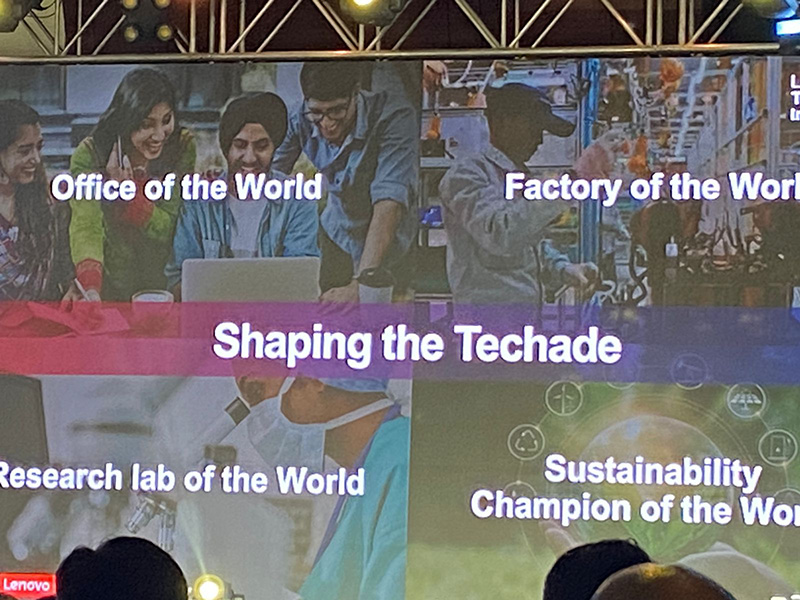 With the 5G network coming in and optical fibers set on the main cities.
Along with the growing talk on sustainability and environmental concerns has drawn lenovo on a mission to solve it all with taking the interest in the agriculture sector too.
Besides taking care of societal problems, lenovo's innovation is here to make the technology accessible to the masses.
Technology and digitization is empowering and enlightening people towards a smarter Future and lenovo's TechWorldIndia is here to create awareness around the same, including the metaverse, AI, AR, VR, and many more is allowing the teaser to the Smarter world ahead.
Lenovo, Technology, And India!
Every ounce of work to develop Smarter India as envisioned by the leaders, have things to say that is limiting the growth, elements that can help in the growth, and what good can technology deliver to the world and environment.
The vision of smarter technology and accessible to all hot no bounds in the sectors it will penetrate its use.
As poverty and lack of accessibility is still a challenge for the country, Lenovo offers to generate tech ade for the masses.
Net Zero by 2050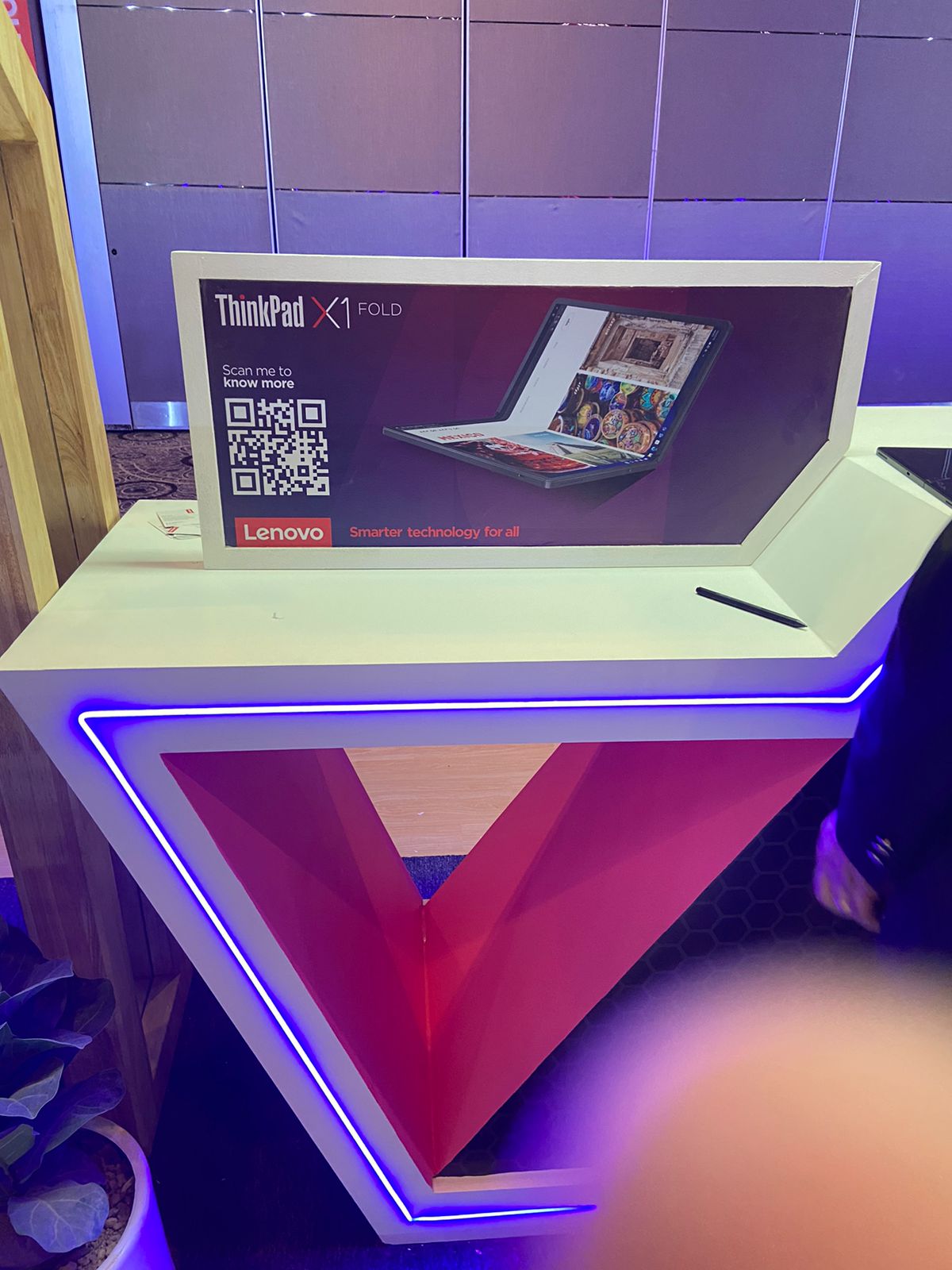 "Lenovo is committed to achieving net-Zero greenhouse gas emission by 2050, with science-based targets validated through the Science Based targets initiative's Net-Zero standard." Lenovo indicates the working of Go Green and digitization will keep the company's reliability for future.
The Zero-emission target is for 2050 for which lenovo has started working currently and focusing on the sustainability of the product with keeping in mind the environmental richness.
The digital and intelligent transformation will change India's tech ade shape by working for humankind.
Lenovo's Innovation Vision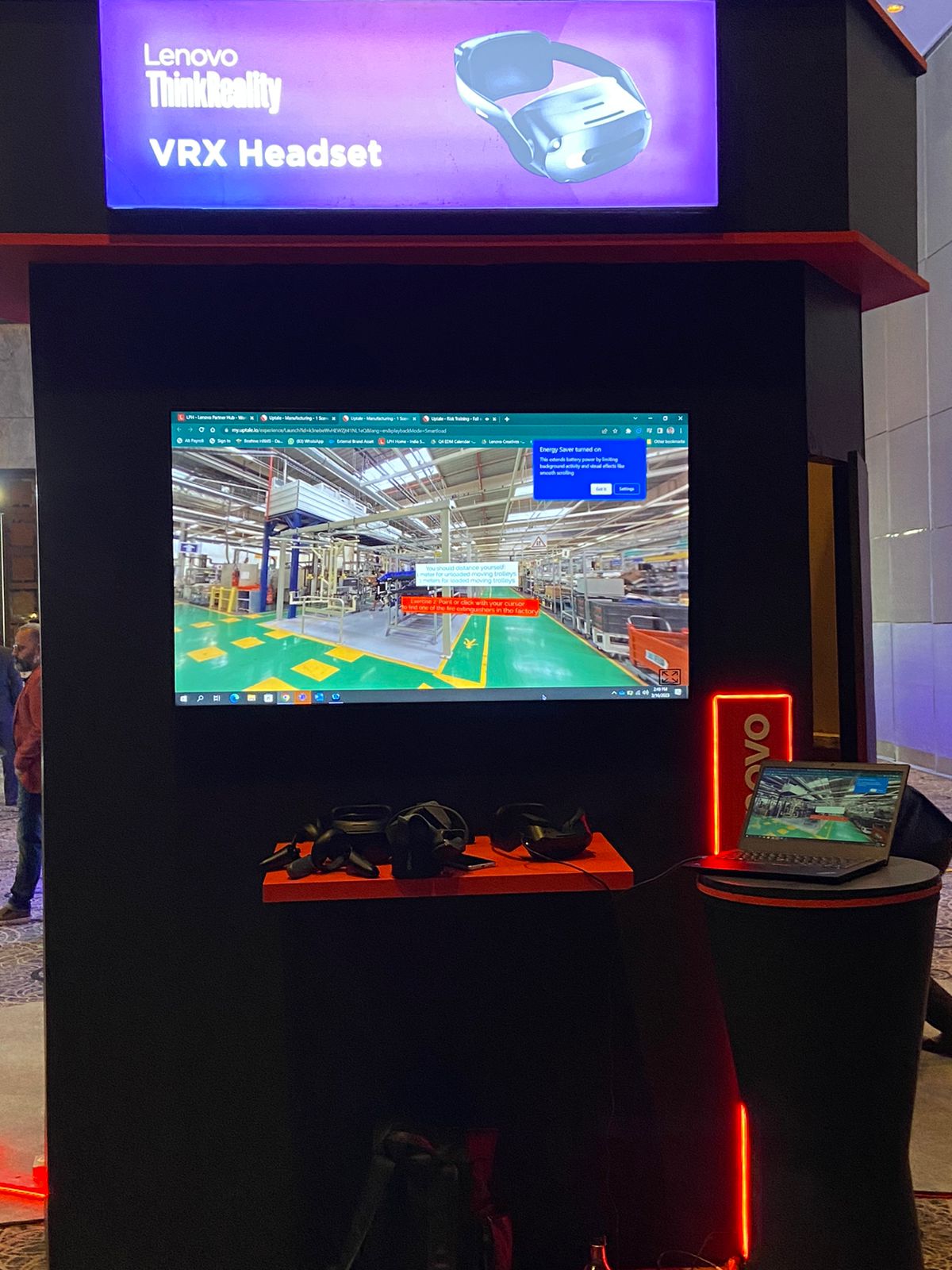 Lenovo is all about innovation and also welcoming all the tech trends, such as 5G, Cloud, Edge, Sustainability, AI, and metaverse.
Also in the mission to India's techade by establishing offices and factories of the world, investing even more on the R&D activities, and moving towards making India 'sustainability Champion of the World.'
Moreover, eradicating the hindrances coming along, including tech skilling, access to basics, productivity, and affordable energy.
Further, Lenovo envisioned making India 'innovation-led growth' that will include tech workforce, Smart infrastructure, and Inclusion & sustainability.
Smarter technology and Smarter India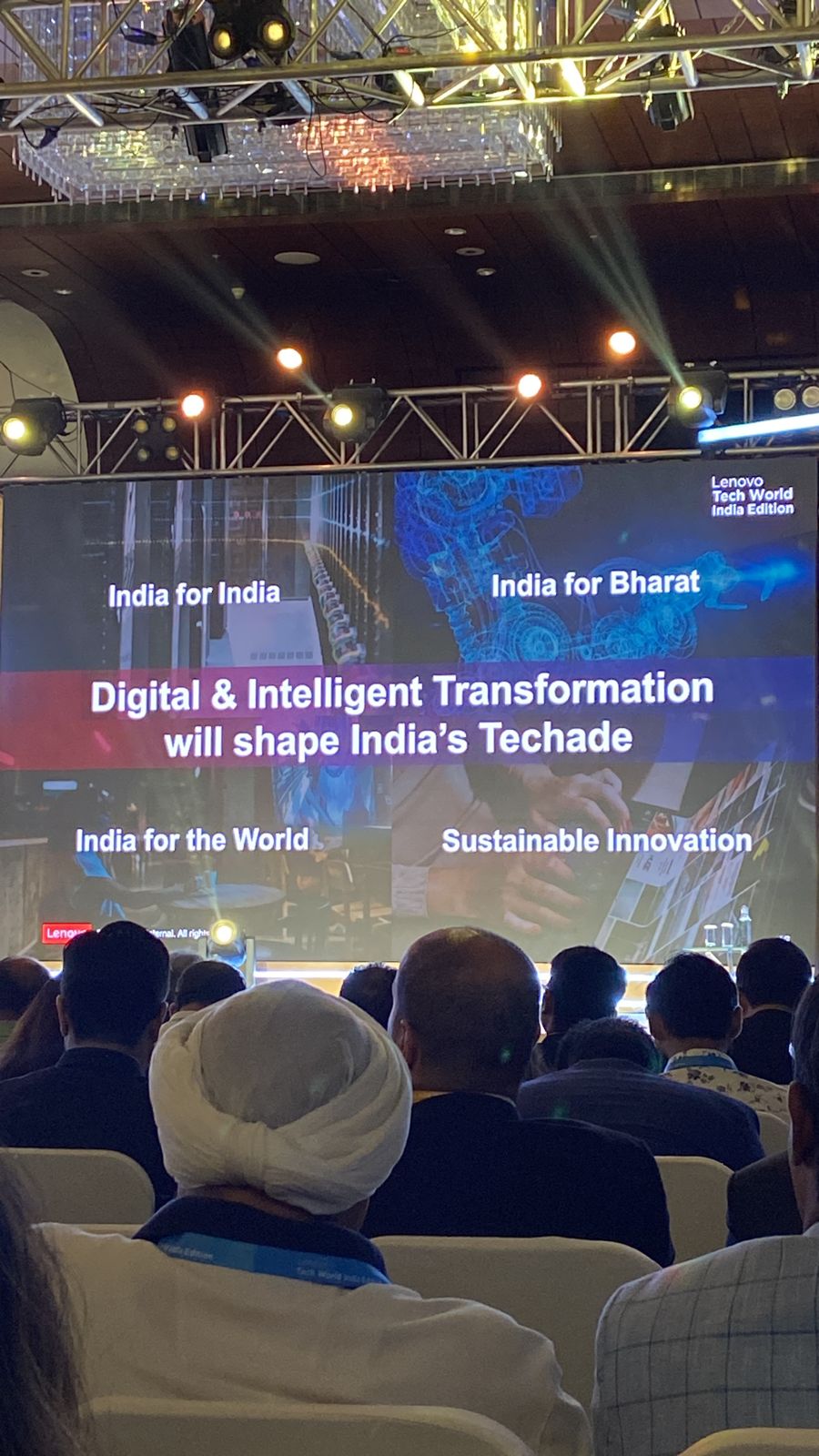 On which Shailendra Katyal MD of Lenovo states that "As India tries to solve issues for 1.4 billion people, we'll create models for other countries as well. We are firmly committed to India's techade"
"By 2025, 100% of our PCs will use recycled materials & will be plastic-free. I see new IT & intelligent transformation driving great opportunity, driving a higher level of sustainability and innovation" – Amar Babu, President, Lenovo Asia-Pacific stated his confidence on how lenovo will be delivering beyond ordinary to the environment and promising a sustainable development on the technology front hailing the go green agenda.
Amitabh Kant, G20 Sherpa, GOI, also addresses the environmental concerns and sustainable development will look in India by stating
"We'll add value only if we go digital & go green. Thus, we must become the first country to industrialize without carbonizing the world. It's the only way to become $10 trn economy"–
"Innovations that define growth in the 5G Era"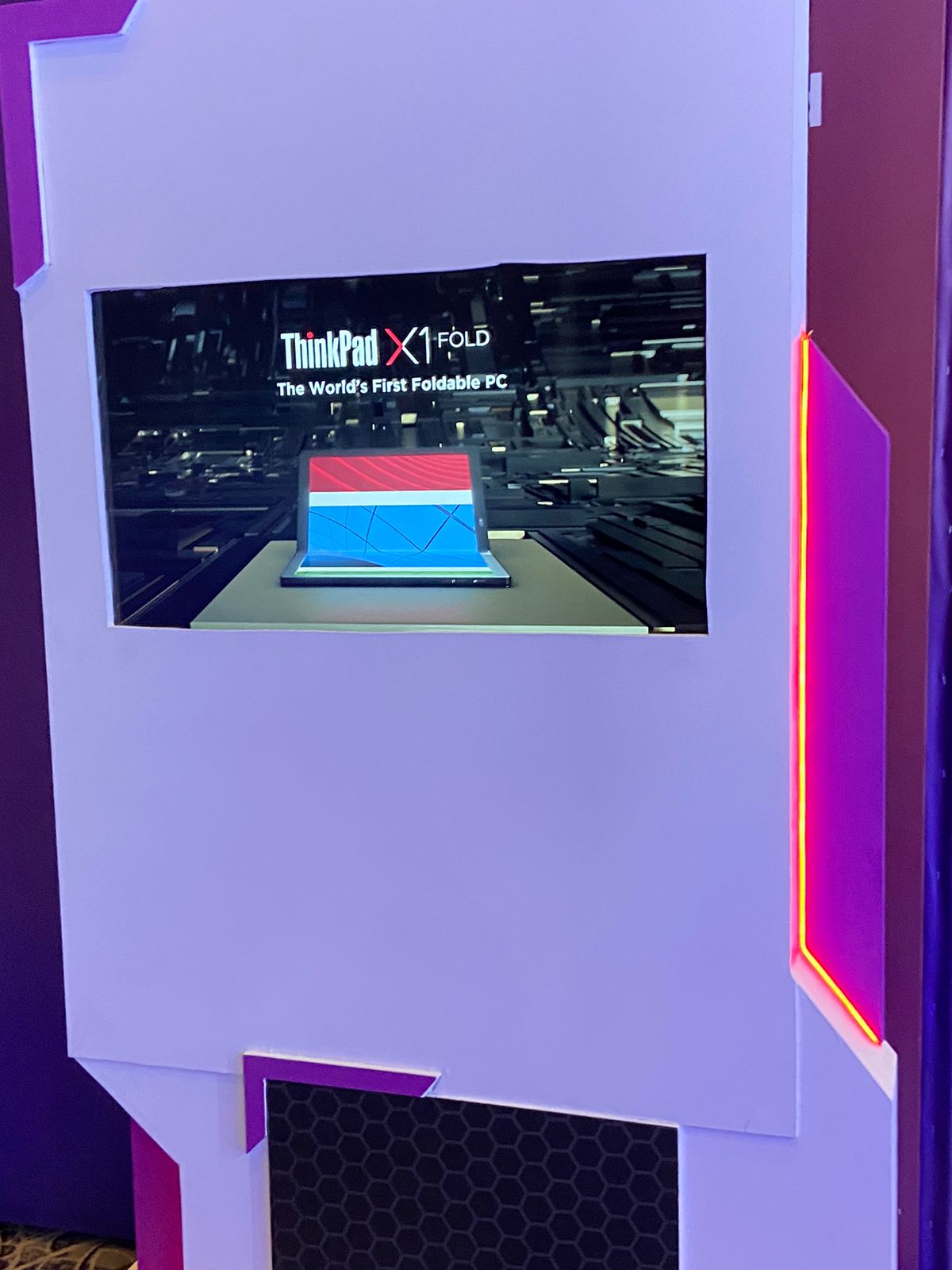 The unlimited and uninterrupted 5G is coming and it offers more than pace and robust connectivity. Under the discussion with Prateek Pashine, Sumir Bhatia, Santosh Vishwanathan, and moderated by Manpreet S ahuja on "Innovations that define growth in the 5G Era" was an intriguing session that briefly tells what all is coming with 5G and development is the only byproduct of it.
"Democratization is where the disruption begins"– Prateek Pashine – President, Enterprise Business, Reliance Jio states in order to lay the layers 5G network will explore meeting the many diverse demands of several sectors in line and also offering the services to the SMEs.
Sumir Bhatia, President, Asia Pacific, Infrastructure Solutions Group, Lenovo stated in the discussion that "The Edge is left to your imagination. Be it warehouses or factories or banks, the Edge is everywhere" reiterating the idea of innovation with 5G in corporations can only make things better.
Making India Digitally empowered with Rajeev Chandrasekhar
Rajeev Chandrasekhar, Minister of State for Electronics and Information Technology, also graced the stage with the insightful discussion on Making India Digitally empowered. Placing all the struggles, challenges, and the work goes behind to make the country digitally empowered. Rajeev Chandrasekhar also mentions
"In the wake of #SVB crisis, we can say with certainty that the Indian Banking System is resilient & strong and should be the preferred banking partner for Indian startups"
Moreover, adds that "Indian tech ecosystem is doing cutting-edge work & pushing the boundaries. However, we need a legal framework that is future ready & can keep up with this dynamic growth." indicating what all work needs to be done for smooth digital working in future.
"Changing Paradigm with New IT in Modern Workplace"
Technology is penetrating people's life faster than ever now and the Post-covid-19 scenario seems to make technology more important than before. Based on this, a panel was sat, including  Harnath Babu, CIO & Partner, KPMG, Diwa Dayal, and moderated by Shalil Gupta, discussing the "Changing Paradigm with New IT in Modern Workplace".
"Be it managing your own organization or securing your clients firm, #innovation should be in the DNA by investing in tech like #Metaverse, #AI & ML. Therefore, security by design and privacy by design should be considered." – Harnath Babu, CIO & Partner, KPMG states on the crucial use of technology in the workplace and how it is helping all. Technology sporting as a digital equalizer and is here to meet the diverse demands of a hybrid team.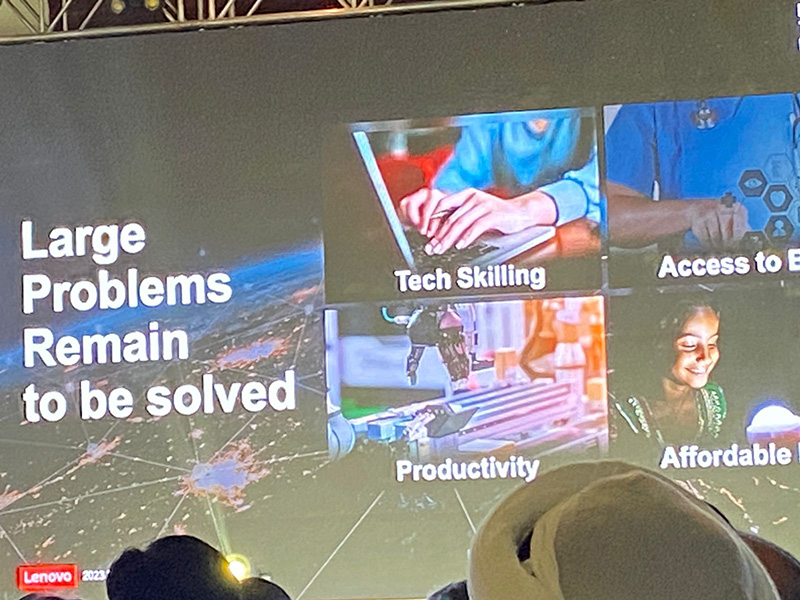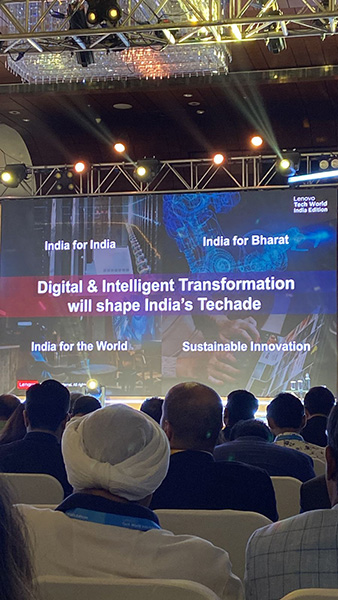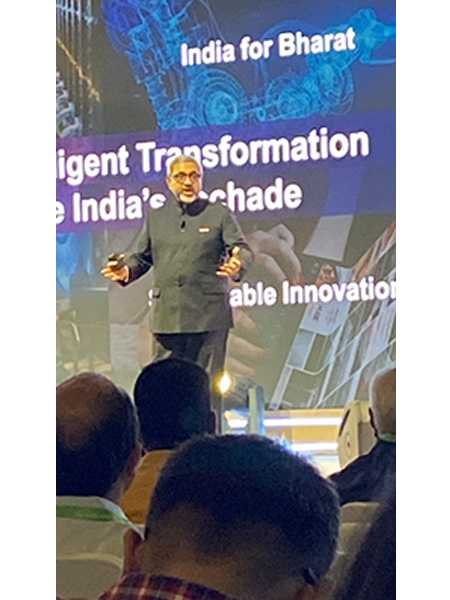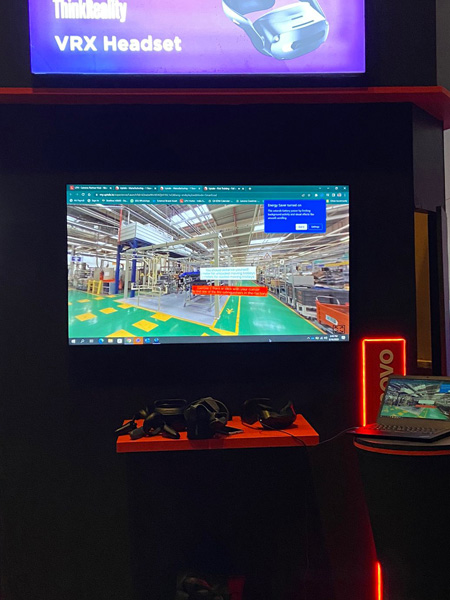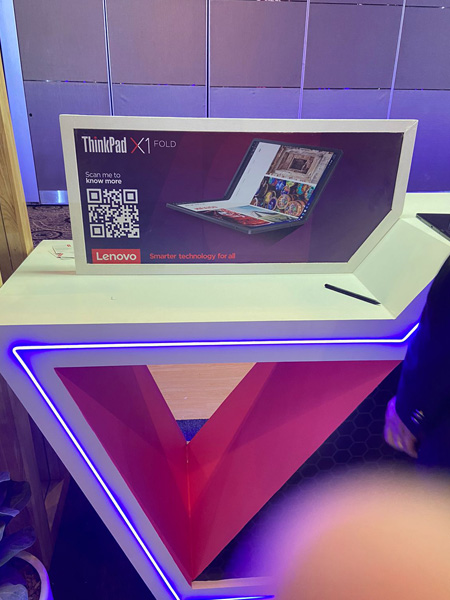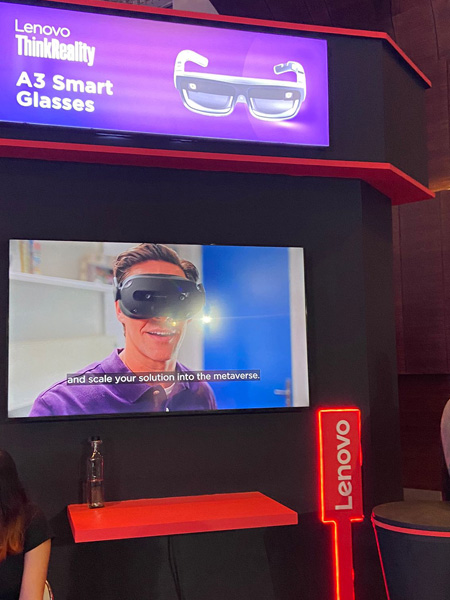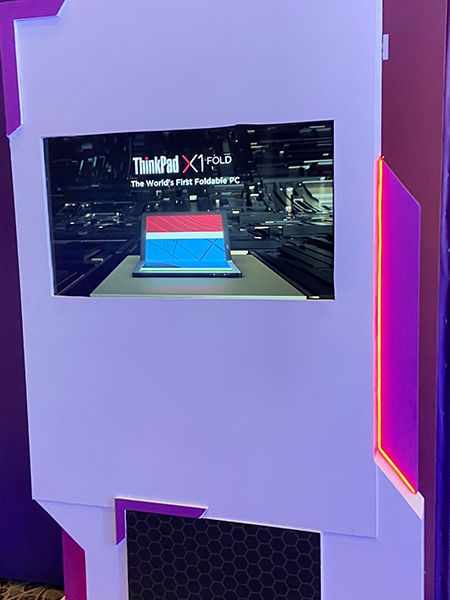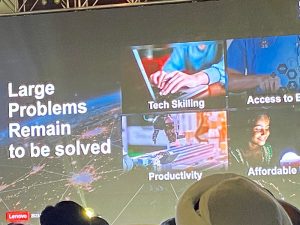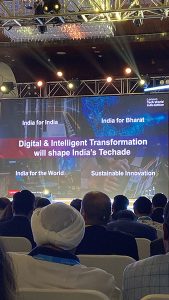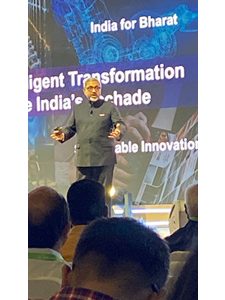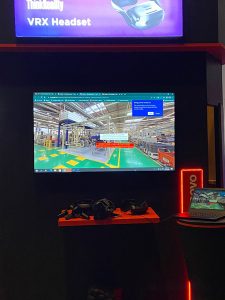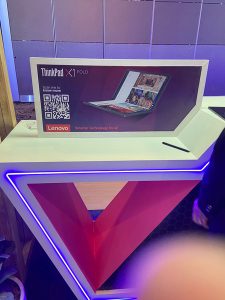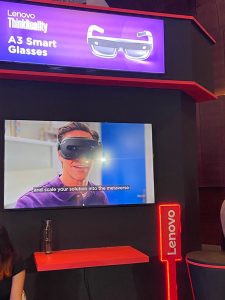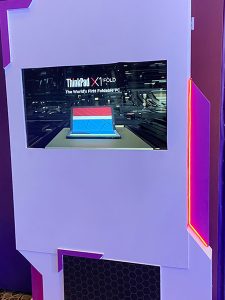 "Fostering Inclusiveness in Technology"
The panel included Deepa Malik Athlete & Paralympic Winner and Prateek Madhav, Co-Founder & CIO, AssisTech Foundation discussing on the topic "Fostering Inclusiveness in Technology".
In such a place where the ecosystem changes constantly, technology is the important tool to empower the people and use the upcoming innovations for different sectors, including sports.
"If we're not including persons with disability in the conversation, we're losing 7-8% of our GDP on the table" – Prateek Madhav, Co-Founder & CIO, AssisTech Foundation, pointed out his views on including technology, where required the most.
On the same concern Deepa Malik Athlete & Paralympic Winner stated that "Be it books, equipment, or by improving accessibility, technology is creating equity & has become an enabler. "
"Reinventing Customer Experiences through Metaverse"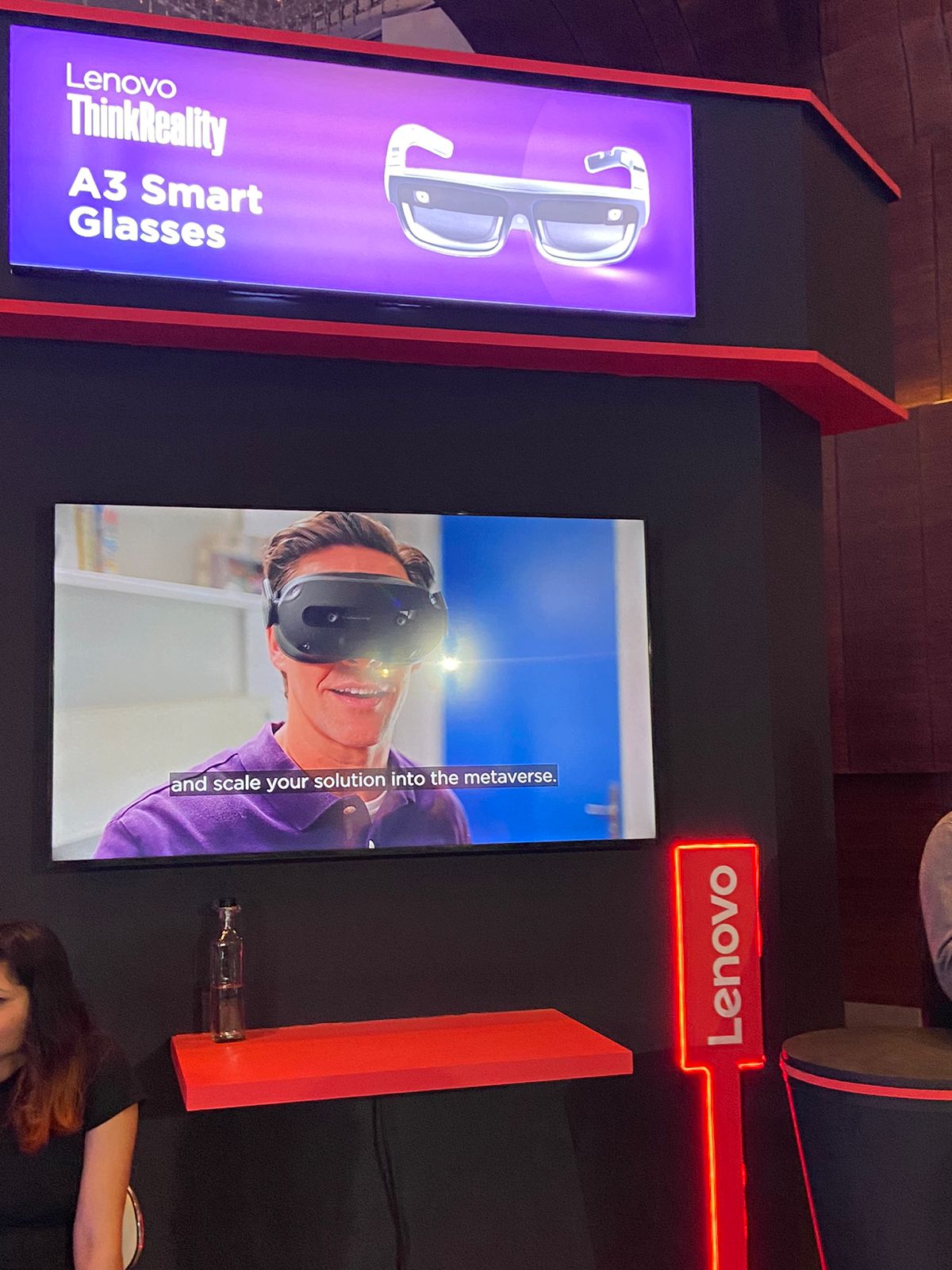 We can not leave without discussing metaverse, Web3, AI, and all that will be accessible to the masses.
The customer experience will go immersive with all the technology bringing in and Mataverse is among that compartment. To put the light on
"Reinventing Customer Experiences through Metaverse" the panel included Vishal Shah – General Manager, XR (AR/VR) and Metaverse, Lenovo, Rucha Nanavati – CIO, Mahindra Group, Rajesh Uppal – Executive Director & CIO, Maruti Suzuki India Ltd, Rajen Vagadia – VP and President, Qualcomm India & SAARC, and Moderator – Leslie D'Monte, Executive Editor, Mint
"PCs reduced the digital divide. Metaverse can eliminate the digital divide."  – Vishal Shah, GM, XR & Metaverse, Lenovo, stating the impact Matverse can make and what all hindrances of the past will be negated.
Rajesh Uppal, Executive Director & CIO, Maruti Udyog Ltd. stated that "Metaverse has ensured a greater engagement by understanding customer needs and give a 360-degree experience…currently, its in a wow factor phase but in the future, it will become the norm" pointing out the development and margin of growth metaverse can provide.
Performance
Also the performance by three-time Grammy Award winner Ricky Kej, who also talked about technology and India by stating "We Indians are extremely lucky as we have co-existed with nature for a long time…I'm really glad to be here performing at Lenovo Tech World. Most of the music I created has been on Lenovo devices. I really appreciate Lenovo's efforts towards sustainability"
Conclusion
With the world becoming smarter with the smarter technology, chances are India will lead from the front.
Might as well be away from 6G that china is providing and the working on 10G that America is Providing, India is moving at a robust pace to take all the challenges and lenovo ensures the same.
Also Read: Lenovo ThinkBook Plus Gen 3 laptop with 17.3-inch main display, 8-inch second display launched in India Priced at Rs 1,94,990: Price, Specifications & Details Here
Also Read: Tab P11 5G Lenovo Launched in India, Price, Availability & Specifications
Also Read: Lenovo IdeaPad Flex 3i Chromebook Launched Ahead of CES 2023
Also Read: Lenovo launches New Range of K14 Business Laptops