Just Corseca, a flagship brand of Damson Technologies, has over a decade-long history in the accessories segment. From hearables and wearables to Bluetooth speakers and mobile accessories, Just Corseca has carved a niche for itself in India. Ritesh Goenka, Managing Director at Just Corseca, speaks more about the brand, its offerings, and more, in a tête-à-tête with Ramesh Kumar Raja. Excerpts:
How has Just Corseca evolved over the years in India, which has grown to be a hyper-competitive market having innumerable brands at different price points?
We started our operations in 2010 with an aim to provide high-end products and solutions to our Indian customers. Today, we have 5 product categories, which include smartwatches, speakers, earphones, headsets and other mobile accessories. In this fast pace changing trend in design and technology, Just Corseca has heavily invested its time and efforts in R&D to understand and fulfil the need of the current and upcoming generations. We always keep in mind the various needs of our customers and bring products best suited for the requirement in India at an affordable price range.
We have come a long way in addressing the market dynamics and the evolving customers' needs. The reason why we have been growing in the market is because Just Corseca as a brand always looks to deliver value for money products without any compromise in quality, innovation, design and after sales service. We have seen steady growth so far and we believe we are a growing brand which is being well accepted in the market.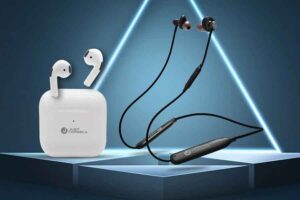 How has been the response of your products so far?
Quality of Just Corseca is synonymous to trust towards the brand. Just Corseca is widely appreciated for offering high customer satisfaction and quality at affordable price range. Every product of Just Corseca is engineered with high-quality assurance. Features being the first step of development, we at Just Corseca always keep the innovation on continuous process. In this strong competitive market, our products are making a mark in securing consumers' mindshare while they experience stunning quality.
We always listen to our customers to take feedback about their requirements and then invest in launching the product. Our products stand out against those of the competitors' due to their features, quality, design and after-sales service. These factors help us to secure customer loyalty and to be the most trusted brand in the Indian market.
Also Read: "Customer-centricity has been the cornerstone of Huawei's strategy in India"
Which among the product categories yielded maximum business for you?
Our products are quite popular among the consumers. We are constantly working on innovation and value for money. However, some of the product categories that yielded maximum business are:
Smartwatches: RAY K'ANAB!S Calling Smartwatch, Stayfit J!VE Smartwatch and Sportivo Smartwatch.
Bluetooth speakers: Sushi, MuDisc, Eternia and Aquaboom portable speaker.
True Wireless Stereo (TWS): Striker, Plum Mini, Spacer and Stark.
In the last quarter, we have gained an enormous response from our truly wireless and smartwatch categories.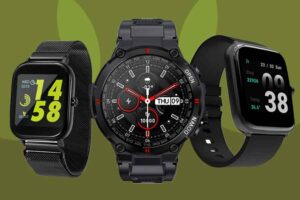 What is the brand's biggest differentiator?
We believe our 4 pillars on which the company thrives and delivers are the biggest differentiators. We call it the 4D's – Discover, Design, Develop and Deliver.
Firm belief in providing top notch after sales service has made us committed to provide a hassle-free experience to our users, which is usually the major drawback in a D2C segment. India is and will always be a market of opportunities. When you talk about the tech segment, everybody is now a tech freak.
Which are the areas you are targeting and whom do you consider your potential buyers?
Our potential buyers are in the age group of 18-35 but we have also noticed that even customers beyond that age group are now adapting to the products we offer. The accessories segment is now an integral part of a user, be it headphones, earphones or TWS. We have noticed a surge in the demand of the Bluetooth accessories and smartwatch category post Covid. People have now prioritized their health over everything, we have received an overwhelming response for our latest launches in the smartwatch category.
"We have noticed a surge in the demand of the Bluetooth accessories and smartwatch category post Covid. People have now prioritized their health over everything, we have received an overwhelming response for our latest launches in the smartwatch category"
What is your approach to the "after-sales service" which remains an issue for the majority of electronics companies?
We have certain rules which we strictly follow to make sure our customer gets 100% after sales service. We have in-house customer support team who works from Monday to Saturday from 10 am to 7 pm. Just Corseca also provides 24×7 live chat and users can also get in touch on our toll-free number.
To ensure hassle free after sales service, we offer end to end pick and drop service which is highly appreciated by our customers and it has given us the confidence to secure a better market share with every moving quarter.
There is a parallel grey market in India thriving on counterfeit accessories and devices. How do you deal with them?
Our strengths in term of innovation, quality, design and after sales service are helping us to secure customer loyalty and be one of the top most trusted brands in the Indian market.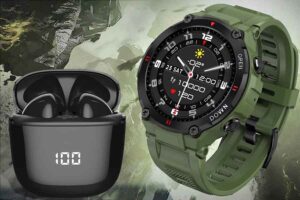 What are your outreach and investment plans and which platform you are targeting the most- online or offline?
At present, we are targeting our consumers in tier 1 cities. But, as the lifestyle is evolving in tier 2 and tier 3 cities, we are reaching out to those cities as well. In order to woo our consumer base, we will be launching new products like smartwatches, speakers, and TWS among others. We are leaving no stone unturned to bring a revolution in our product segment. We have realised that post Covid a major impact is on the offline market as the consumer behaviour has changed. But we are trying to guard everyone who is associated with us to the best of our capabilities. We have already started to build our offline base stronger and offer the best in both the markets.
Please tell us something about R&D and innovation at Just Corseca?
We come from a pioneer background of technology. Damson Technologies is a top player in the OEM and ODM industry for more than two decades now. We follow our 4D's principles. We have our own manufacturing unit in China and full-fledged warehouse unit in Ahmedabad. Our in-house tech team are committed to provide the most suitable and latest tech to our customers, starting from our speaker range with our best sellers such as Sushi, Eternia and Mudisc. These products are still a fresh breath of air in the market. Our new smartwatches Ray K'anab!s, Stayfit Jive and Sportivo are the products which have a distinctive touch of their own. We are also on the verge to launch many innovative smartwatches in the market which India has never seen before.
With more practical and innovative designs, I can only say that Just Corseca is here to stay and innovate till eternity.
Also Read: India has been a very important market for Picsart, says Country Head