There are smartphones of many brands that one would like to have based on preference and it is difficult to say which model is the best. Of course, a new version is always considered superior to the previous one due to its upgraded features.
iQOO 9T 5G is gearing up for its launch in China on July 19, 2022 but people got a glimpse of the new device through a premature unboxing video leaked online where its in-box contents and key specifications too were revealed to the general public.
iQOO has confirmed that the 9 series smartphones will soon see the light of the day in India but have not yet given an exact date regarding the launch but in the surfaced video iQOO 9T 5G is seen with a triple rear camera unit and is said to be powered by Snapdragon 8+Gen1 SoC.
The video was posted on YouTube by the channel Tech Burner that showed the unboxing of iQOO 9T 5G, which was in a black coloured rectangular box that was the retail box of the handset.
It contained a transparent case, USB Type-C to 3.5mm adapter, 120W charger, documentation, a SIM-ejector tool and finally the device itself, which is enough to arouse curiosity inside all the people who viewed the video.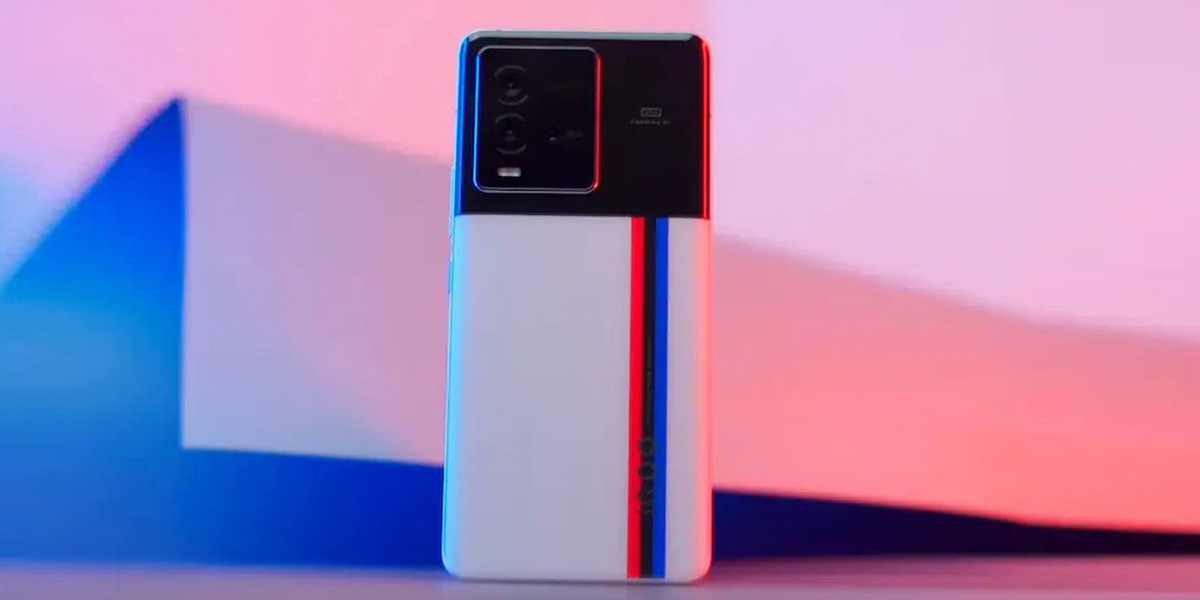 Description
Those who've seen the video know about the black colour variant and BMW Motorsport Edition of the handset because the entire video shows the unboxing in a detailed manner along with the handset from the rear angle and its specifications.
The dual- tone design of the handset is clearly visible with a power button along with the volume rockers on the left spine of the phone while the USB Type-C port, Speaker grille and SIM tray can be seen at the bottom.
The Black coloured variant has a back panel whose lower half is said to have a matte finish while on the BMW Motorsport Variant one can clearly see a 3 colour racing stripe inspired by BMW Motorsport running offcentre down the rear panel which is white matte-finished.
The camera shown in the video is triple reared while its unit is said to include a 50 megapixel Samsung GN5 primary sensor and one of the best features in the smartphone is that it has a V1+ imaging chip.
Amazon India has made it clear that iQOO 9 Series smartphone will definitely release in the country but has not given any release date or whether it will be this year or sometime later.
Nonetheless, 9QOO 9T 5G is coming out in China on July 19 and it remains to be seen what response it receives in its home country as it will give an idea regarding its success in India and other countries.
Also Read Here: iQOO offers deals and discounts during the two-day iQOO Service Day