The photography capabilities of smartphones have actually become a major selling point, and most customers inquire about the camera's performance before buying a new phone. Undoubtedly, you already have a smartphone, but if you are in the market for one or just want to switch things up, here's what to look for if shooting photos is on your 'to-do' list.
Bright Aperture
Image quality is substantially better on high-end smartphones from companies like Samsung and Apple, which have wider lens apertures than less priced handsets. Because the Samsung Galaxy S9 Plus has a bright f/1.5 aperture, it can capture photos with a blurred background, especially when the subject is close to the lens. It has one of the greatest cameras currently available in a smartphone.
Large screen
Because there isn't a typical viewfinder, you'll be holding your smartphone in your hand with 2 hands and using the screen as your viewfinder and shutter release. As a result, the larger the screen, the more information you'll receive. Also, if the screen of a smartphone is made of Gorilla Glass, that's a good thing because it's more scratch-resistant. The greater the screen resolution, the sharper the picture will be, so verify the phone's specifications for this. Even better if it's an Apple phone with a Retina display, as photographs will appear crisp and clear.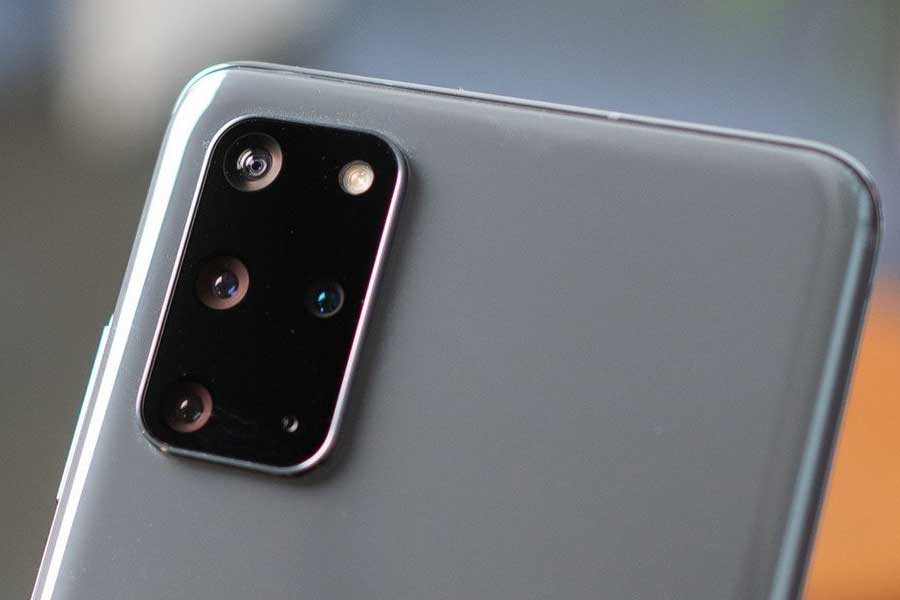 A competition is currently underway to build a smartphone with the tiniest possible bezel, as well as a notch-free and chin-free design. It's a difficult task, but some smartphone manufacturers are close to doing it.
Optical image stabilization
Image stabilization is a feature included into smartphone cameras that reduces the effects of camera shake on your images. Any movement you make will be caught up by the camera and will ruin your photo if you don't have it. It can also improve the quality of video taken with your smartphone.
RAW
RAW is the term given to a certain file type, and the main benefit of shooting in RAW is that you may treat each photo the way you want it to look, rather than how the camera thinks it should look. RAW files also provide you more control over the final appearance of your photograph. Once you're back in front of your computer, you can quickly modify the exposure and white balance, which is a far more difficult task. RAW files have a disadvantage in that their file sizes are substantially higher, which means they will take up more space on your smartphone.
Lenses & Zoom
Premium smartphone lenses are superb, and they can occasionally provide a better aperture than those found in compact digital cameras. Plus, because designers want smartphones to be as small as possible, there isn't much room for an optical zoom, so they usually have a wide-angle prime lens, or a variety of prime lenses, instead, and we all know the advantages of primes over zooms.
The disadvantage is that many still use digital zoom, which is notoriously bad. If you use your feet instead of the pinch, you'll get a far better photo on your smartphone.
HDR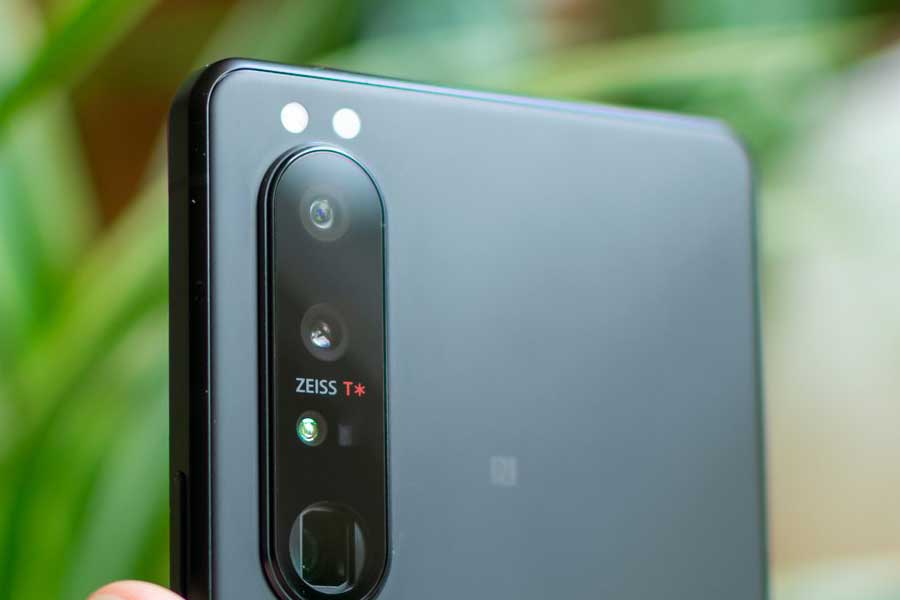 HDR, or High Dynamic Range, has been around for a while in photography, and now camera phone manufacturers are including it in their products. It's supposed to let you take images with a wider dynamic range (shadows to highlights), and it does improve picture quality on phones like the current iPhone. There are instances when this feature will be more useful than others, such as when photographing landscapes, outdoor portraits in direct sunshine, or settings with a lot of backlight. If you're in a situation where individuals are moving through the frame, avoid utilising this option because your phone will capture many images and combine them, causing any movement to show up in the final snapshot.
Camera control options
For the most part, the camera's features will be really crucial, and each new phone appears to have even more options packed in. Most mid to high-end smartphones have a pro / manual mode in addition to the automatic 'point and click' option. What you can modify varies by phone, but you should be able to change the ISO, shoot in RAW, adjust the white balance of the photo, and use exposure compensation in general. The high-end, newer iPhone and Samsung models also offer a portrait / selective focus setting that blurs the backdrop of the shot, emulating the bokeh effect seen on digital cameras with wider apertures.
Focus & Shutter Response
It's useful to know how quickly the phone's camera can focus and shutter responsiveness, but you'll have to read reviews to find out. Knowing how many frames per second (fps) the camera can record images at is also crucial to know because a fast fps can help you get a decent photo in scenarios where your subject is moving.
When it comes to focusing, most camera phones need you to push the screen where you want the camera to focus, which is pretty much the same across all models, though some do include features like grin detection and face-priority AF for people who want to shoot socially.
Flash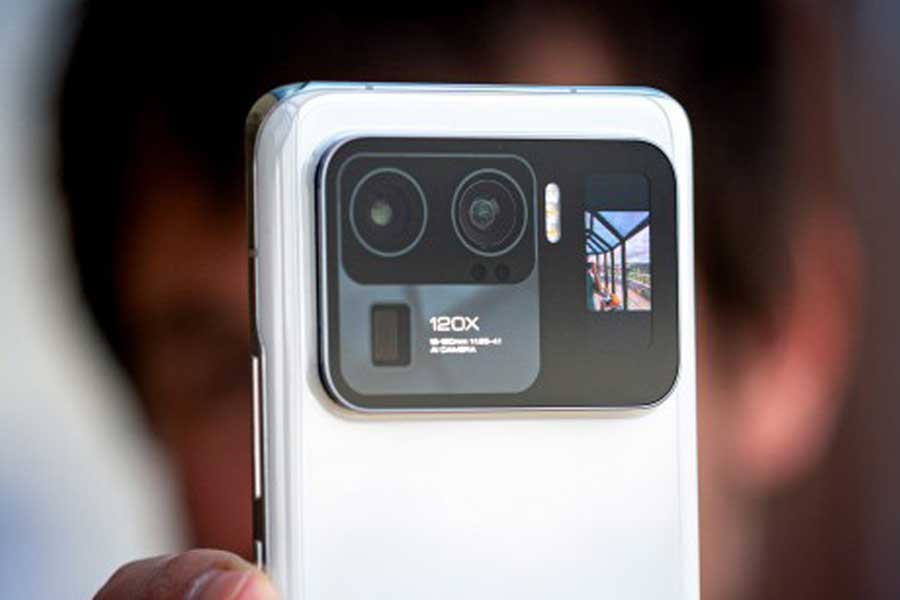 The majority of smartphones come with a built-in LED flash, but because they can be harsh when used up close and don't reach very far when photographing subjects that are further away, it's not something that should be taken into consideration. In fact, you'll want to turn off the flash most of the time because the camera is usually set to 'auto flash,' which can fire when you don't want it to. Some smartphones have a dual-tone LED flash for better lighting, and if you're a selfie fanatic, you might want to look for one with a front selfie LED flash.
Battery life
Because most smartphones' battery life isn't great, it's been relegated to the 'useful but not essential' category. Of course, a long battery life is desirable, but getting a day's worth of use out of the battery is a plus whether using the camera, messaging, looking at maps, or browsing social media. If you don't have access to a power charger and want to make sure your phone lasts all day, you might want to consider a portable battery charger.
Water-Resistant
Having a phone that won't break if you drop it in the dishwasher is a plus, but it also means you can snap images in the rain or even underwater (to certain depths and for specific lengths of time). Smartphones can't go as deep as rugged cameras yet, and they have a limit on how long they can tolerate water (if used without waterproof covering), but it won't be long before you can use them to photograph coral reefs. It's a good idea to rinse any camera or smartphone that has been in sea water, as this might cause additional harm, as it does with all waterproof cameras.
Also Read: OnePlus and Oppo to merge OS skins with Android 13 update