Hungama Artist Aloud is a platform that supports independent artists. It also helps in promoting their content. Now, the platform is all set to go to the next level by launching its app called Hungama Artist Aloud App. The app, by leveraging new-age technology through its features, shall encourage artists to thrive and have their content reach out to varied technology. The hub of all independent artists spans 40+ languages, and 50+ genres of music and comedy will be available on both Android & iOS platforms.
Hungama Artist Aloud App: A new way for smooth music streaming
The app gives customers a smooth watching experience by providing independent musicians with a platform where they may perform live. For enhanced video quality, the app has adopted bitrate streaming. It plays material dependent on bandwidth available on one's device and source content encoded in a different bitrate. The programme also takes advantage of Amazon's cloud computing, among other things, to ensure 99.9% uptime and scalability. Also, for flawless app operation, it also has the presence of a professional team of UI and mobile app developers. This has helped in running the technology more efficiently and seamlessly.
Hungama Artist Aloud App: Benefits
The platform's features focus on boosting user interaction and real-time event experience for both fans and artists. It is aiming to nurture the relationship between the two, thanks to tech-driven innovation. The 'Go Live' feature recognises independent musicians' rising popularity. It also enables them to perform at live events anywhere and at any time while also providing them with cash source.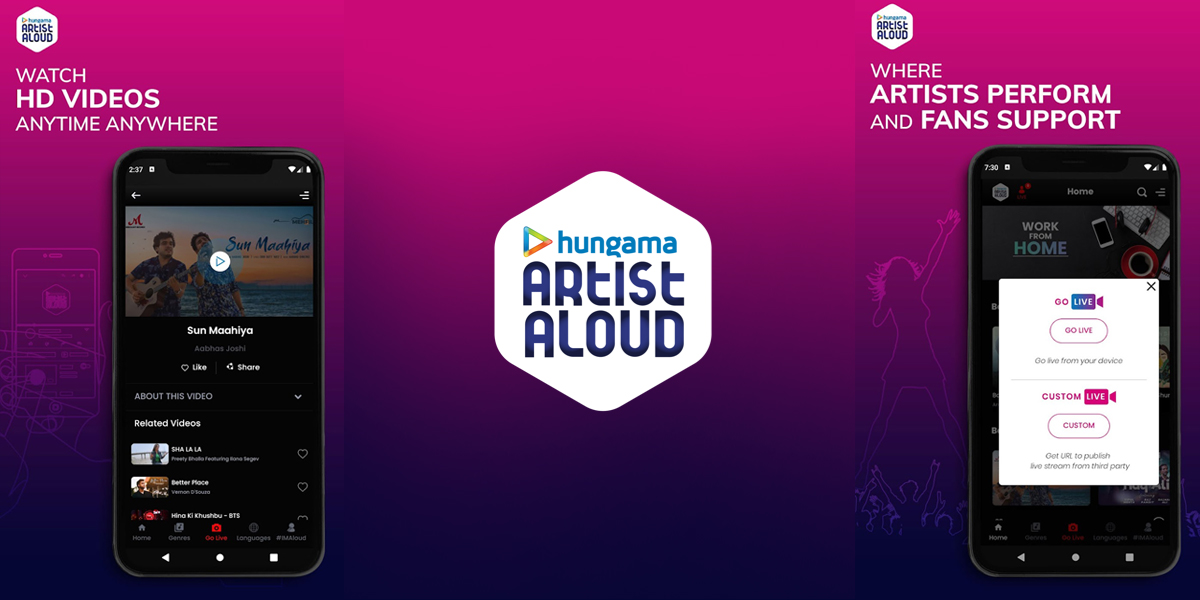 These artists will also be able to observe the massive number of admirers while interacting with them via a live chatbox on the app. Independent music fans will benefit from the technology as well, as they will be able to purchase tickets (one for INR 89 or five for INR 269) and share them with their friends and followers. It will also provide them with the ultimate fan experience and engagement by allowing them to build, share, and discover as many playlists as they want.
The S2A (Subscribe to Artist) function is all about improving the artist-fan interaction. Users who pay INR 89 for a membership to their favourite artist gain early access to content and are the first to be alerted when it is posted, thanks to the technology. Additionally, fans will receive one free live event pass, which may be used at any time during the first month of the subscription for any artist's live event.
Also Read: Moto Edge 30 price leaked online ahead of the official launch in India