India has been at the forefront in terms of digital payments since 2019. With 2550 crore payments, India led the market for real-time payments transactions, followed by China and South Korea with 1570 crore and 600 crores, respectively. The data was revealed by the ACI Worldwide report released in March 2021. With 120 crore transactions, the US ranked 9th.
India witnessed a 33% year-on-year (YoY) increase in the volume of digital payments during the financial year (FY) 2021-2022. According to the Ministry of Electronics and IT (MeitY), a total of 7,422 crore digital payment transactions were recorded during this period, up from 5,554 crore transactions seen in FY 2020-21.
Accounting for 452.75 crore transactions with a value of Rs8.27 lakh crore, until the end of February, NPCI's unified payment interface (UPI) was the most used platform for digital transactions during the financial year 2021-2022.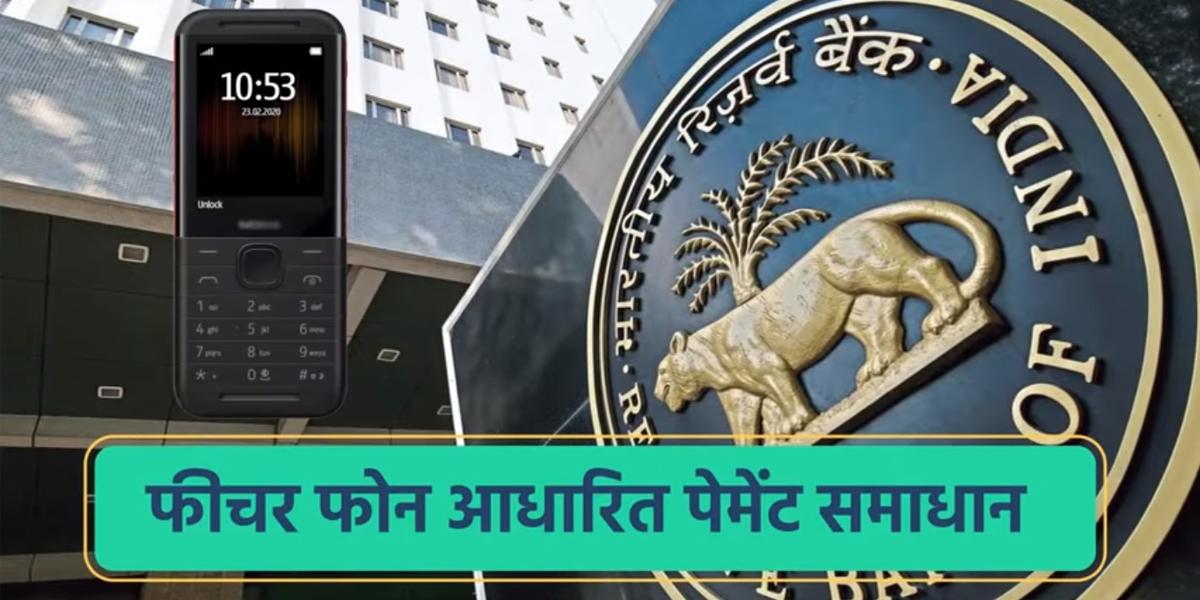 UPI payments for feature phone users
To enable more than 40 crore feature phone users to make Unified Payments Interface (UPI) transactions, the Reserve Bank of India (RBI) launched a new service 123PAY in March this year.
Those who are using feature phones can also make transactions using four technology alternatives — calling an IVR (interactive voice response) number, apps in feature phones, missed call-based function and proximity sound-based payments.
The easiest way to use UPI 123 PAY is through the interactive voice calling option. To use UPI 123 PAY through the interactive voice calling option, consumers need to follow a three-step process to initiate and execute a payment. They can use the feature following these simple steps:
Dial 08045163666
Select your preferred language
Tap '1' on the dial pad to transfer money
Select the bank paired with UPI by saying the name of your bank
Tap '1' again to confirm the details
Enter the mobile number
Confirm the details again and enter the amount you want to transfer
Enter your UPI Pin to authorize the transfer
Consumers who have a smartphone but have no access to the internet can also make payments through the UPI 123. To make payments through UPI 123, consumers need to set up their account and register for UPI using the IVR option, they can also check their account balance, do a mobile recharge as well as manage their account.
UPI payment through pre-defined IVR number
To make payment through a pre-defined IVR number (080 4516 3666 & 080 4516 3581 & 6366 200 200), users would need to initiate a secured call from their feature phones to a predetermined number. It is a must to complete UPI on-boarding formalities to be able to start making financial transactions without an internet connection.
Missed Call Pay
Feature phone users can get access to their bank account and perform routine transactions through the Missed call-based approach. Customers will be able to perform routine transactions such as receiving or transferring funds, regular purchases, bill payments, etc., by giving a missed call on the number displayed at the merchant's place. A token will be created by the merchant at the time of billing with the customer's mobile number and the bill amount of his purchase.
The customer needs to give a missed call on the number prescribed by the merchant and immediately the customer will receive an incoming call from 08071 800 800 asking to authenticate the transaction by entering UPI PIN.
Payment through functionality implemented by OEM
Look and feel wise, this UPI app is similar to smart phone based app, however with certain limitations of the feature phone. Currently it can offer majority UPI functionality except Scan and Pay, which work in progress.
Proximity sound-based technology and Voice Based Payments
Created in collaboration with Tonetag and supported by NSDL Payments Bank, the technology uses sound waves to enable contactless, offline, and proximity data communication on any device.
Users need to tap any phone and make UPI payments to merchants using ToneTag's VoiceSe payment solution. The user calls the IVR number 6366 200 200 and chooses the Pay to Merchant option. They tap their mobile phone on merchant device (POD), and press # once the POD emits the unique tone. The user then enters the amount to pay, followed by their UPI PIN to complete the transaction. The POD acknowledges the transaction status and the user receives a confirmation through the IVR call.
RBI helpline
To assist the callers/users with all their queries on digital payments via website and chatbot, RBI also launched a 24×7 helpline 'Digisaathi' for digital payments.
The launch of UPI 123PAY is aimed to facilitate those who have so far been excluded from the digital payments landscape.
Users can visit www.digisaathi.info or call on 14431 and 1800 891 3333 from their phones for their queries on digital payments and grievances.
Also, Read Here: Paytm Payments Bank leads digital payments, UPI in India at Digital Payments Utsav