The Indian economy has started to show signs of recovery as the GDP growth in the second quarter of 2021 was close to 18.8%. One could not argue that the overall role played by brands representing different sectors has been largely unprecedented. These brands have not only kept themselves alive but have also redefined marketing, worked on CSR activities and promoted employee welfare during the pandemic.
It might be disputed by many, but the moral 'responsibility' of a brand is to ensure that such a crisis is effectively dealt with by society and the economic system as a whole. With access to capital and rich experience, brands could come up with unique processes and tactics to address such challenges. They must take up a leadership role by providing a roadmap to medium and small-sized organisations in a sector based on which handling a pandemic-like situation could become easier.
In the context of COVID-19, there are various sectors and industries wherein brands have shown the way as to how sailing through the pandemic and achieving societal and organisational goals could be an achievable target. Here are a few ways:
Concentrating on Human Resources Improvement and Training
Several brands have realised the overall value of loyal employees during the pandemic. In different sectors, employees have made sure that they accepted the transition and despite a change in the work environment, they tried to ensure that operations would continue as ever.
This is where the brands have stepped in to supplement the overall growth of the employees through training opportunities for human resources. The outlook of brands towards employees has been more empathetic as ever and efforts are made to ensure that the pressure of working from home could be dealt with effectively. Protection, development, and improved communication with the employees has become an integral part of the HR policies of major brands.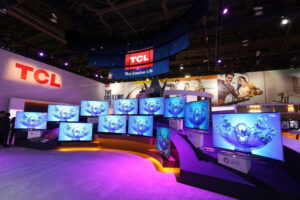 Marketing and Promotional Campaign Digitalisation
Various consumer tech companies came up with new product launches and exhibitions through online modes. New products and features were added to the portfolio (of brands), even at a time when demand patterns were uncertain. Brands have duly acknowledged the change in consumer demand patterns and catered to them with new and focussed marketing techniques.
For example, product experience has always been a core aspect of marketing and advertising. However, the brands have worked on digital processes to ensure that the physical contact with the customers could be reduced. Hence, from exhibition to overall experience of the product or goods has been digitalised. Brands have focussed on care and concern for the customers by making an effort to meet customers where they are (for instance, automobile and consumer tech companies).
Brands are more interested in knowing customer segments and are competing to improve customer experience rather than just focussing on rivals. On the other hand, the customer expectations from brands have increased significantly during this phase. In a digitalised marketing era, customer relationship is even more important than ever. Consumer electronics brands have made a point of making physical operations touch-free. Bringing businesses to consumers' homes is a common tactic adopted by brands representing different sectors (such as automobile, FMCG, consumer electronics, and service sector).
Improving Product Quality and Controlling Prices at a period of High Demand
With the festive season around the corner, the brands must understand that there will be a usual increase in demand for a few products including consumer goods. Since the supply chains have been affected due to movement restrictions and lockdowns and there has been an increase in the cost of production, holding inventory, and transportation, the brands must be itching to increase the prices of key products.
However, to be empathetic and caring for the customers, brands have not made any such attempts. For instance, there were no reports of increased prices by FMCG and Pharmaceutical companies even during the lockdowns (especially with respect to sanitisers, masks, and PPE kits). The consumer electronic goods sector has also ensured that prices are controlled and quality is improved, especially in respect of products in high demand in the season.
Also Read: Festive season: Tech to play a significant role in branding, advertising
CSR (Corporate Social Responsibility) Activities by Brands: It might sound a bit difficult, especially in a time when the profitability and revenue stream of the businesses are not as much as they would want to. However, brands understand the fact that this is exactly the time when society needs support and care. This is probably when the social acts carried out by the brands have been appreciated and acknowledged by almost all sections of society.
Investing in CSR has also helped in getting in close contact with the customers and ensure that the 'humanitarian' responsibilities of the enterprise are fulfilled. There are numerous Indian brands (automobile companies) that have assisted the government by producing medical oxygen and ventilators to ensure that there is no shortage at the ground level, even when their core operations were different. Even if there are backlogs related to CSR activities, this is the right time to plug in the holes.
Summing up
The brands are doing their bit to make up the economic losses affected by the pandemic. They have done a good job of understanding and evaluating the trends and sentiments in the market. Due to an overall change in society, there are a few sectors (such as FMCG and Consumer Electronics) wherein the demand for a number of products (such as large screen TVs and sanitisers)  has increased.
Brands should ensure that product quality should not be compromised and must acknowledge the fact that there is a bit of change in the consumption and expenditure patterns of consumers. Hence, this is the time to show solidarity with society through improved products and controlled prices. Digitalisation as a primary source of product exhibition and experience has been included in marketing and promotional tactics of the brands around different sectors.
Furthermore, brands should continue working on CSR activities and must take care of the employees that have been a major source of sustained operations afforded by the organisations during the pandemic. It is anticipated that the brands which can do these 'basic' things right will be able to sail through the challenging times with ease and will be future-ready for any such challenges.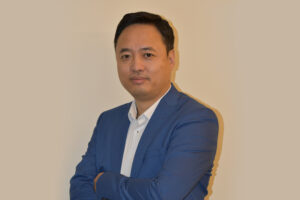 The author, Mike Chen, is General Manager, TCL India.