Final's unique headphones and in-ears are now available in India. Traditional Japanese headphone brand Final has established itself as one of the few high-end audiophile manufacturers. Their headphones and IEMs are an outstanding combination of perfect engineering, Japanese craftsmanship and elegant design. Their range is now available at Headphone Zone (www.headphonezone.in).
"To create the kind of product that can be used for years, until it becomes an antique, we have to create something that we as the creators deem to be truly good," is how Hosoo san, CEO of Final, describes the philosophy of his company, which has been developing and manufacturing high-end products since 1974.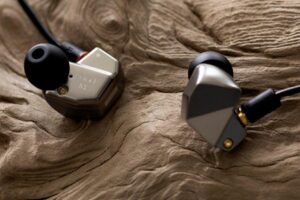 Final is in partnership with retail brand Headphone Zone. "Final has carved a name for itself amongst audio enthusiasts worldwide and we're very excited for audiophiles in India to experience Final audio products," says Raghav Somani, CEO of Headphone Zone about Final.
Final makes use of high precision Japanese engineering with focus on finesse and accuracy. Adopting cutting edge technology with great attention to detail and the highest quality of audio design, Final has been recipient of several awards over the years. To name a few: Major Hi-Fi, VGP 2018, VGP 2019, VGP 2020, VGP 2021, Headphone Award 2017, Headphone Award 2018, and many more.
The team at Final strongly believes in creating earphones and headphones that are revered by audiophiles and casual music listeners alike. Final earphones, like Swiss wristwatches and German Cars are built to last forever and used as valuable antiques. The result of such careful consideration is a long-lasting, rational & emotionally valuable asset with the best sound quality and best design.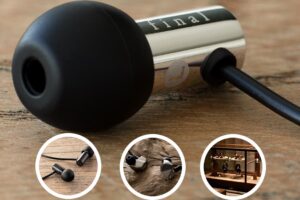 At the Final factory, the team of audio designers are dedicated to innovating audio products through research. Unlike other OEM manufacturers, they believe in designing their products in-house. This facilitates internal feedback between various teams and departments, encouraging the process for developing a long lasting product.
Final A8000: Flagship Grade IEM
The Final A8000 is the company's flagship-grade IEM created with the most cutting edge technology and materials. To achieve transparent sound for the A8000, Final has applied its own proprietary Perceptual Transparency Measurement (PTM) evaluation methodology, resulting in improved efficiency of the components within the IEM. Considering the results of the evaluation, an ultra-thin Beryllium foil (Truly Pure Beryllium Diaphragm) is embedded. With a specific gravity of 1.85 and a sound propagation velocity of 12,900 m/s, second only to that of a diamond, Beryllium has ideal characteristics for a diaphragm material.
The clarity of sound produced is extremely high and offers unparalleled clarity to your music. The ear tips for the Final A8000 have been designed from soft silicone for superior comfort and noise isolation. These come in 5 sizes and the right and left earbuds have different coloured markings for easy recognisability and the different sizes also ensure that the sound is transmitted directly to the eardrum.
These earphones also come bundled with an aluminium hybrid silicone carry case and dust filter. For the A8000, Final has shaped the dust filter in such a manner that it can be removed and replaced by the customer, and a replacement dust filter is included as an accessory. The A8000 is retailed at Rs 149,999.
Also Read: Defy BassX DWH01, the dual-pairing over-ear wireless headphone with 15hr battery life launched
Final E series
The E series comprises 5 IEMs: the E1000, E2000, E3000, E4000 and the E5000. With an elegant design and premium packaging, these are great for beginner audiophiles. They come with oxygen free (OFC) cables. The Final E series have been designed to provide utmost comfort and durability. Featuring a unique swing-fit mechanism allowing the earpiece to be able to move left and right and tilt towards the audio canal for a perfect fit. These prevent changes in shape owing to the aperture of the earpiece coming into contact with the auditory canal. The sound is transmitted directly to the eardrum, delivering clear sound. The E series ranges from the entry level model E1000 that's priced at Rs 1,799 to the E5000 which is priced at Rs 24,999.
Final B series
The Final B series is designed with modular elements which allow disassembly and easy repairs. This design has been implemented keeping in mind the factor of being able to use the IEMs for a long time and if any issue arises, it can be solved with ease. The design for the chassis of the Final B series has been completely reimagined and re-engineered to offer utmost comfort. The B series comprises 3 models: B1, B2 and B3 and the price ranges from Rs 27,999 to Rs 59,999.
Final D8000 and Final D8000 Pro Edition
The Final D8000 and D8000 Pro Edition, are the company's flagship-grade planar-magnetic headphones. Innovative engineering and precision are reflected in every element of the headphone. They can reproduce sound that combines the delicate high-frequency range of a planar magnetic driver while the low-frequency ranges are open, feeling more like a dynamic headphone.
Traditionally, planar headphones use a zigzag pattern coil, but with these headphones, Final designed a spiral coil to significantly improve the bass response. This is possible by incorporating the newly developed damping system to make sure the headphones outperform any planar magnetic or dynamic headphone.
The Air Film Dampening System solved the problem of the diaphragm contacting the magnet, so it was possible to achieve sound quality that has both the sensitive high ranges of planar magnetic models and the volume and open feel bass tones of dynamic models. With this technology, these headphones redefine the possibilities of what a headphone can do. The D8000 and D8000 Pro editions are retailed at Rs 2,99,999 and Rs 3,29,999 respectively.