Highlights
Gizmore Gizfit 921 Glow Smartwatch
Features & Specifics
Benefits
Rating
Do you want to keep your body fit? Are you worried about your health? Do you want to keep all ailments and diseases at bay? Read on to find out.
Brief Up
Whenever the time comes to buy a new electronic device or gadget, the first thing that comes to mind is brand preference as everyone is spoilt for choice while there are some that simply don't want to look beyond their favourite brand like staunch Apple aficionados will always look for Apple devices.
While smartphones are generally the most discussed, other devices, despite being popular, are sometimes relegated to the sidelines, which is sad because smartwatches are just as important, if not more, than smartphones that merit a discussion of their own.
Gizmore is one brand that many people would be familiar with and those who've tried out the company's smartwatches would vouch for its efficiency, features, topnotch quality, and other specifications.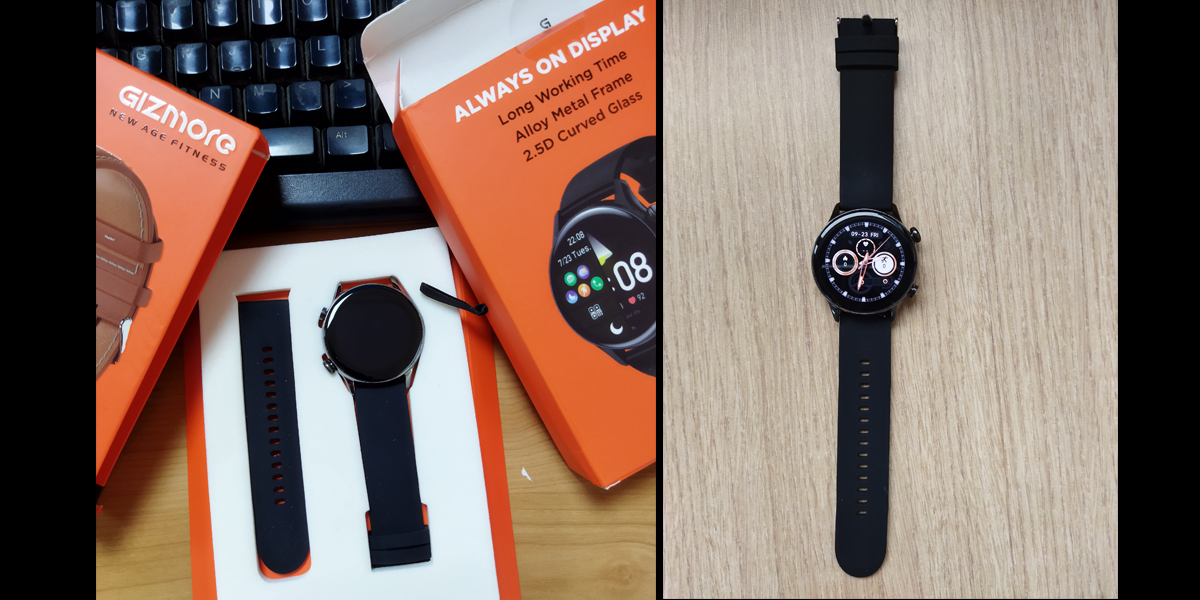 There is an ironclad reason as to why Gizmore is called one of India's leading Smart Accessories, Home Audio brands, Fitness Gear, and many other monikers that people have bestowed upon it.
This reflects the great love and admiration that people have for Gizmore products especially smartwatches as it helps them in keeping track of their health & fitness, which is something that the millennial generation is obsessed about.
You can always rely on Gizmore to give you high-quality smartwatches like its latest offer, Gizmore Gizfit Glow Smartwatch, which comes with the tagline 'New Age Fitness'. There are many discerning users that will find it similar in size and design to previous Gizmore watches but that doesn't take away the fact that it is just as reliable as the others.
The model that we are going to review is the GIZFIT 921 Glow along with its features, specifics, and whether it is worth spending the dough on or not because customers are very particular about device features these days and are frustrated if it doesn't match their high expectations.
My Opinion
Gizmore is an entity that originated in 2018 that deals with Smart Accessories and Audio Brands, which is known for its glamorous and fashionable product due to its styling and affordable prices but with exceptional quality.
It is one of the premier 'Make in India' lineup brands that completely revolutionized the smartwatch, home audio, and fashion accessories, which, by the way, also supports the Swasth Bharat- FIT INDIA campaigned, which was started by the present-day Modi Government at the centre.
Gizmore Gizfit 921 Glow comes in an orange-coloured, squared box with GIZMORE imprinted on the top right corner with 'New Age Fitness' right beneath it as it is the tagline and GLOW on the top left corner while the smartwatch design engulfs the entire front, while beneath it is given 'AMOLED Display'.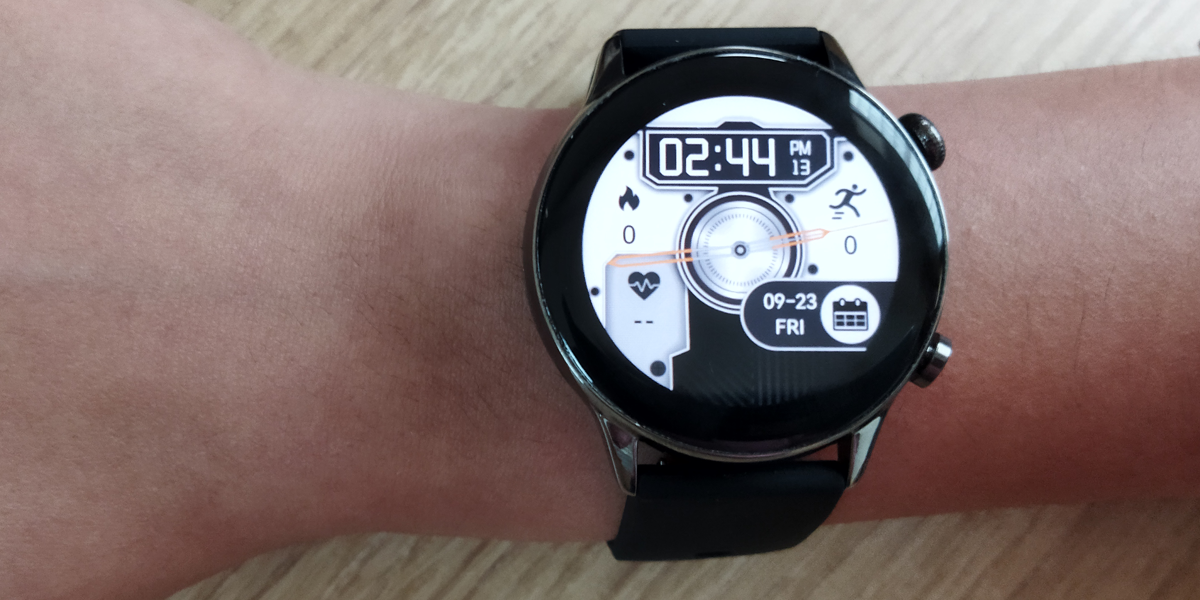 Upon opening it, there is another box inside that houses the smartwatch, which you discover while opening and find the thermocol sheet inside with the watch strap encased on the right with the dial on the left.
The smartwatch is extremely light to hold while the dial is slightly heavier than the strap as you can feel its weight upon holding it. I felt certain warmth upon holding it after first taking out the dial and strap, which is mostly due to it being kept inside for so long.
The box too is relatively light to hold and I felt a sudden surge of excitement as though the device inside belonged to me or had been gifted to me as a birthday present but once I got to witness its features, it was a whole new experience altogether.
The biggest concern of any consumer, myself included, is whether the newly launched device of the reputed brand will live up to his expectations or not but as far as GIZMORE GIZFIT 921 Glow is concerned, I can safely conclude that it is well worth every rupee you've spent on it.
Price, Features & Specifications
This is the most important part that consumers look forward to because these days, while reputed brands to come out with competent devices, their customers are easily bored of finding the same features and specifics in them all the time, which is why they become disinterested after sometime.
Gizmore Gizfit 921 Glow comes with a 1.37 (3.47cm) inch AMOLED circular display screen, which not only guarantees images with crystal care clarity but its lightweight design allows users to comfortably wear it without any heaviness while the premier leather strap fully compliments the visual spectacle of the device.
Users can gain immediate access to its functions via the phenomenal split screen and try them out, which makes the experience a fun ride as the rotating crown controls allow you to navigate the device comfortably without any issues.
Furthermore, users can avail the aforementioned AMOLED screen with 420X420 resolution and 500 Nits brightness that guarantees sharp and clear visibility even in bright sunlight along with crystal clear and sharper pictures and has a 2.5D curved glass for protection.
It also comes with excellent battery life with multi-sport functions while the design is specifically done so as to appeal to outdoor customers so that they are immediately captivated by the design and make up their mind to buy it.
While the MRP rate of the smartwatch is Rs.8,999, it can be purchased for Rs.2,499 on Flipkart's Big Billion Days Sale event of 2022 but once the sale period is over, you can get it at a retail price of Rs.3,499 in three colour options viz. Black, Burgundy, and Brown with multiple strap colour options as an added bonus.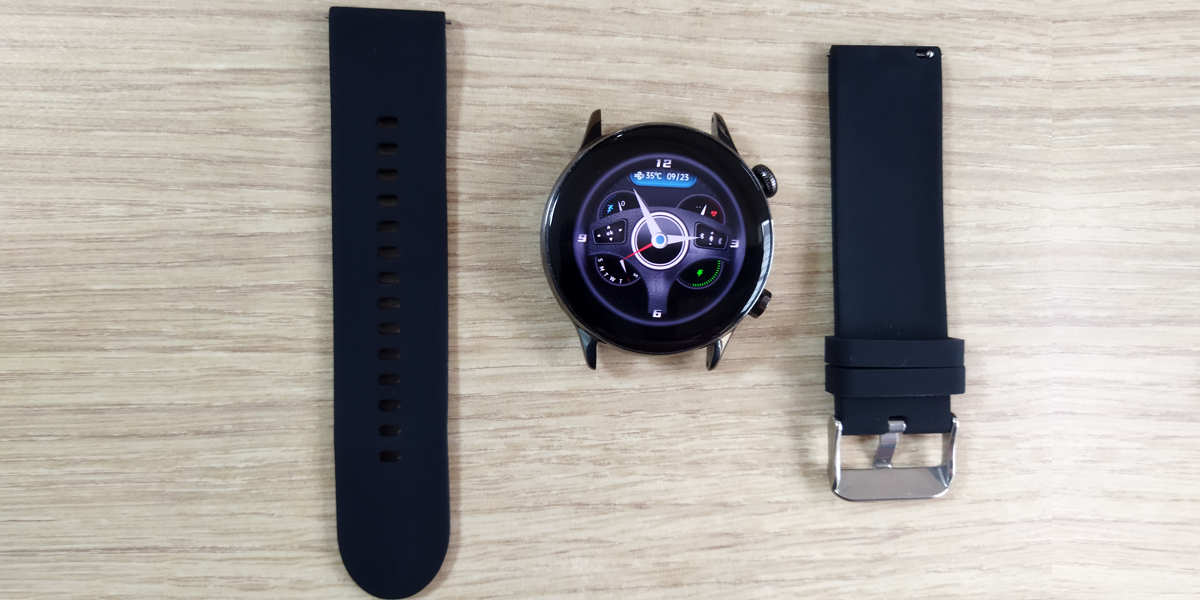 It also comes with an IP67 certification, which means that it is invulnerable to water, sweat and dust. This is good news for fitness enthusiasts that sweat it out in the gym for many hours wearing smartwatches but this model won't be affected at all even if you walk in heavy rain/
Users can also avail all kinds of health and wellness features such as a SpO2 monitor, Heart Rate monitor, blood pressure monitor, stress monitor, sleep tracker and female health tracker and meditative breathing feature, to name a few.
Sports enthusiasts have a reason to rejoice as well because the watch also is well-equipped with several sports modes that allow you to comprehensively capture all the fitness data and keep them stored for future references if the situation calls for it.
Conclusion
All in all, a smartwatch well worth your time and money with all the features and specifics that are very good to try out along with display features and fitness apps that make it a good thing worth purchasing.
Tabular Data
| | | |
| --- | --- | --- |
| Components | Specifications | Rating |
| AMOLED Display | 1.37 inch (3.47cm) | **** |
| Water Proof Certificate | IP67 | ***** |
| Display Resolution | 420X420 PX 500 Nits Brightness | ***1/2 |
| Strap Length | 25.8 cm | *** |
| Net Weight | 65g | *** |
| Body | Premium Metallic | **** |
| App | Fit Cloud Pro | ***** |
| Working Time | 2 Days with Calling/15 Days Without Calling | *** |
[Rating is out of 5 Stars (*)]
Also Read: Gizmore launches GIZFIT Glow On Big Billion Days Sale