Months after India witnessed its peak, the country is yet again experiencing a sharp surge in Covid-19 cases. But what is worrying is that this spike comes at a time when vaccine options are available, and on the other hand the tech industry is getting ready for the challenges yet again!
The first wave of Covid struck us with a shock, no one was ready, business and the global economy was knocked down completely, it took us almost a year to revive ourselves from the after-effects of the pandemic, but since the noble coronavirus has made a return how will it impact us this time?
The Covid-19 Breakdown!
The waning Covid-19 is making a U-turn, but the good thing is that it is no longer unprecedented for us. We will probably enter tighter restrictions once again to manage the pandemic. This also means that the industry once again has to change its strategies to deal with it!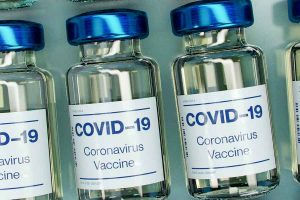 Starting off the last year gave us some serious shock wave, everything was put on hold and this allowed the entire industry to establish a solution to the ongoing pandemic. The one-year time out was an opportunity for businesses to fast-track decisions and force through changes in commercial planning, governance, and operations – it was time to mix things up.
Changing Consumer Behaviour!
Right after the restrictions and lockdown lifted in the country, a lot of companies started experimenting for improvements, as a result of which many of us experienced the good, bad and ugly of post-lockdown hospitality. The establishments that did nothing to change their operations are now suffering.
We knew that as soon as we get to our normal lives, our habits, our demands, and our lifestyle will never be the same again. According to some studies, on average it takes 66 days for a new behaviour to become automatic. Well! We were away nurturing our minds for almost 6 months from the first national lockdown, so many adaptive behaviours that have delivered material benefits are likely to stick.
Implications for businesses!
Understanding changes in consumer behaviour along with the underlying motivations and perceived abilities that can cause them (or yield opportunities), is fundamental for adaptive businesses in all circumstances. But a global pandemic is an unusually universal trigger event. The important thing to consider now is what second- and subsequent-order consequences may impact the business plans that can be addressed head-on.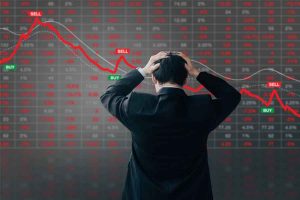 Now that we have overcome (partially) the obstacles of the pandemic, we have some sort of experience about how to deal with all of this the second time!
In which the systems-thinking can help us to spot trends before they happen, not to just diagnose them. It's powerful and can allow businesses to better locate root problems, pre-empt inflexion points and identify potential for behaviour change and new business models.
Let us look inside the industry on how companies are planning to battle this virus the second time and look forward to the future uncertainties!
When asked about the kind of impact the second wave of the Covid-19 can trigger, Tejinder Singh, Product Head, Lava International said, "COVID is an unprecedented crisis which made the last year really challenging for everyone. Even now, COVID is far from over and continues to throw new challenges to global economies, including India. Even before the second wave, we witnessed a slowdown in the mobile industry due to the GDP drop impact, last year. Hence, job market recovery is a much more important factor than the second wave of COVID. If the government doesn't impose strict lockdowns and the job market continues to recover slowly and steadily, then the second COVID wave will not have much impact on the industry. But, if strict lockdowns are imposed and industry shuts for few weeks, it will result in more job losses which will then consequently have an adverse impact on the entire industry."
He added by sharing the kind of precautions the company is planning on, "We have been taking precautions since day one and did not take a backseat even when Covid-19 numbers were decreasing. We are coming to the office on alternate days and ensuring that all safety norms are being followed. Social distancing management of employees at work stations, regular hand sanitization, thermal screening during entry and exit, staggered sitting arrangement at canteen and disinfection of entire office premises, etc, are some of the key precautionary measures that we are taking for employee safety. We are continuously monitoring the situation and if required will go for all days of work from home as employee safety is our utmost priority. We salute our manufacturing team for whom work from is not possible. They have been coming to the office regularly and doing a wonderful job even in these tough times."
Avneet Singh Marwah, Director, and CEO, Super Plastronics Pvt Ltd, a Kodak brand licensee said, "Currently we are in after-effects of COVID-19 if 2nd wave comes to a peak. This will be a catastrophe-like situation for the brands. Last quarter consumer durable market was slow, market is expecting a recovery in this quarter. Kodak tv India is following all the protocol guidelines, only those employees and workers are called which can't work from home."
Harjiv Singh, Board Member of GlobalPPEMart said, "Our biggest learning from the pandemic has been to acknowledge the ever-changing nature of COVID and our need to learn to adapt. Companies this time around are better prepared than last year. At GlobalPPEMart we are working hard to be the bridge that connects global PPE buyers & sellers to ensure that citizens, companies, & countries stay safe through the various stages of the pandemic."
The second wave of the global pandemic is clearly a key external trigger at the moment. But that's just one threat to any industry. Consider all the other external threats: environmental, economic, political, technological, cultural, etc. Step two is to consider how equipped you are internal to respond to change.
But having said that, the companies will not be scattering in disarray this time around because many of them have re-configured their businesses to cope.
Fatigue will be the carrier of the Second Wave!
The biggest risk though for the second wave of coronavirus infections is that people get tired of doing the right thing. Past pandemics have shown us that the second waves can be painful. No one knows the precise secret to sustain good behaviour in a pandemic of this scale and potential duration. Complicated ethical issues arise around personal freedoms and privacy. But we know from the past, that there are certain steps authorities can take, including communication and targeted financial support that allow everyone to act responsibly.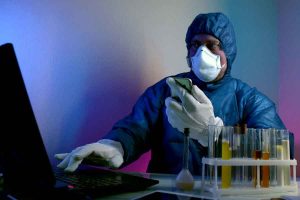 But are we really ready for the second wave?
Not unless we have the access to the right technology!
According to studies and reports, the Covid-19 might remain a force to worry about the future, which indicates depending on information technology.
Can the Industry respond to the change?
It is no surprise that businesses saw a sharp decline in the market last year, and that could continue to devastate them if they fail to transform. Huge advances in technology and globalization almost certainly meant party time for some organizations that were able to adapt and a nail in the coffin for others who couldn't.
While strategizing the next step is the need of the hour right now for the industry, some power-packed plans for the development at a macro-level are also important. Businesses need to reimagine themselves regularly to thrive. So, as a business owner, director, or senior manager, ask yourself, how can you do that?
With an internal ecosystem lens, we might look to better understand how well-integrated and mature our capabilities to adapt and innovate are to plan improvements.
Is the Worst of the Coronavirus Behind Us Now?
There has been no sign of the second wave in many countries, but there are some including ours, that are facing the triggers of it. As citizens we have emerged from lockdowns, but how optimistic should we be?
The industry is yet to recover fully but the upcoming threats are already impacting the developments theoretically. The tech industry has paved some new ways to do business in the country but if the second wave hits us again, will we be able to overcome it, if we do not take the measures now?