Dyson is most known for its high-end vacuum cleaners and the viral Airwrap, Yes, we know it! However, it has now released a new product: headphones! That connects to an air purifier that looks like a cyborg mask. This happened on Wednesday!
Dyson revealed the Dyson Zone, which is a set of headphones that connect to an air purifier that fits over the nose and mouth. This is Dyson's first push into audio technology, as well as its first wearable air purifier altogether.
Dyson Zone
The Dyson Zone is the company's first wearable device. It offers filtered airflow to the wearer's nose and mouth. Also, it has an integrated set of over-ear earbuds with neutral frequency response, minimal distortion, and noise cancellation capabilities.
As for the headphone sides, it has three active noise cancellation modes: isolation, which cancels out the most noise; conversation, which activates when you dip the visor to turn off the purification function and amplify conversation; and transparency, which lets the most noise in and helps you stay aware of your surroundings.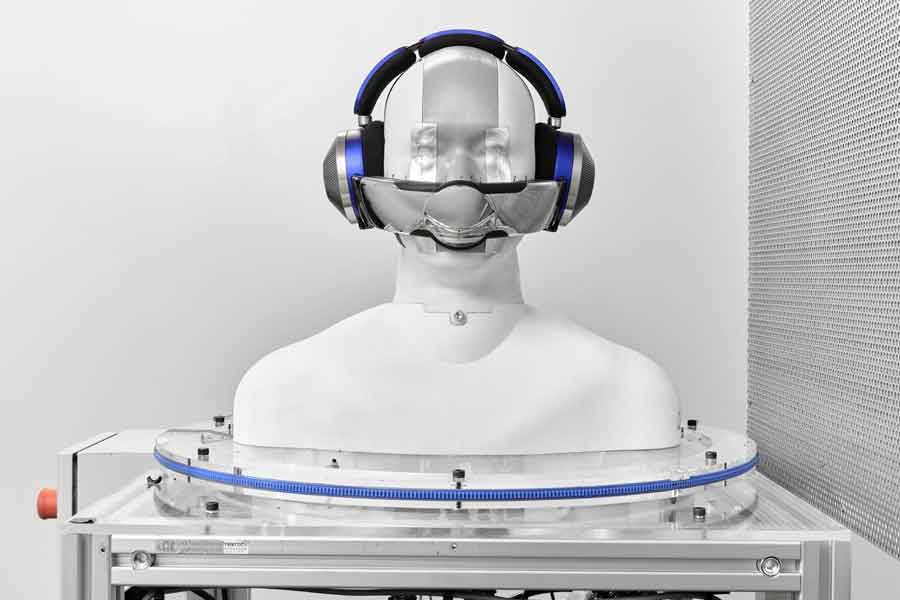 While, on the other hand, the visor holds a potassium-enriched carbon filter that cleans the air through electrostatic filtration. It has four air purification modes: low, medium, high, and auto. The numerous modes are designed to accommodate varied breathing patterns (for example, working out or ascending stairs), and the auto mode should assist the wearer in switching between them as needed. The visor should not come into contact with the wearer's face at any moment, instead of connecting simply to the headphones and allowing two contactless streams of pure air to flow straight to the nose and mouth.
According to the business, the air-purifying headphones were developed after six years of research and development. Also, it contains high-performance filters with miniaturised air pumps.
Dyson Zone Price and Availability
We are still in the dark about the price of this upcoming device. Moreover, the air-purifying headphones will be accessible internationally starting in Autumn 2022, with timetables varying depending on geographical locations. More information will be out by the brand in the coming months.
Dyson Zone Specs
The Dyson Zone, which was just revealed, has two motors in the earcups that send two streams of cleansed air to the nose and mouth. According to the brand, it has four air-purifying modes: low, medium, high, and auto, each optimised for varying degrees of effort. According to Dyson, the Dyson Zone has integrated accelerometers that automatically switch between high, medium, and low purifying modes as needed.
The Dyson Zone's air-purification system uses electrostatic filtration to catch 99 per cent of particle pollution, including dust, pollen, and bacteria, down to 0.1 microns. It also filters out city pollutants such as nitrogen dioxide, sulphur dioxide, and ozone. According to Dyson, the newly revealed Dyson Zone will interact with the company's app to monitor filtration and regulate various settings.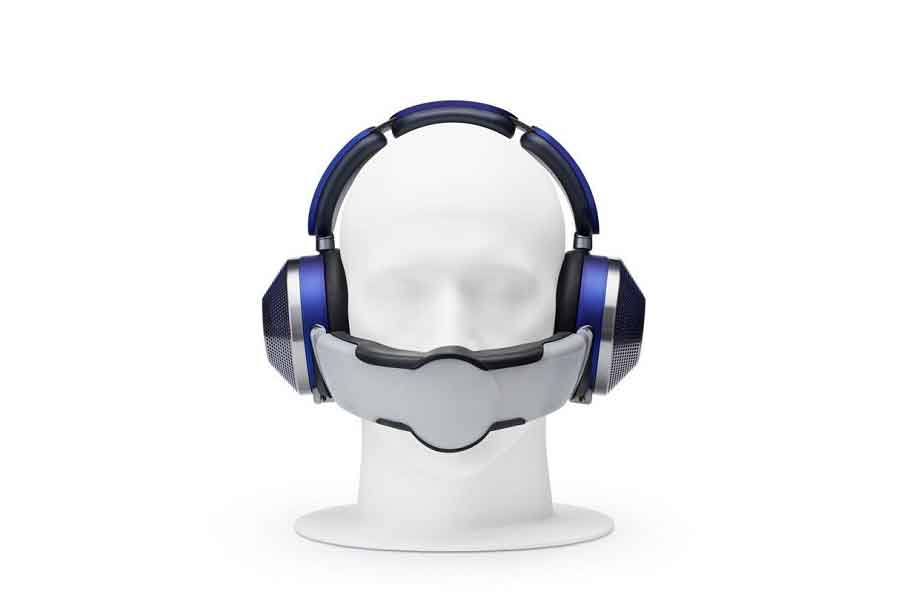 The Dyson Zone over-ear headphones include neodymium drivers and a balanced sound characteristic, according to the brand. Isolation, Conversation, and Transparency are the three active noise cancellation (ANC) modes available on the headphones. When the visor is dropped, the greatest degree of ANC is used, while conversation mode amplifies surrounding conversations and turns off purification. Users will be able to magnify noises around them in transparency mode. It will also allow them to be more aware of their environment.
The new air-purifying headphones have four distinct usage modes. The visor stays attached to the headphones in combined air purification, music playing, and ANC mode. However, users can remove it for audio-only mode. According to the business, users who reside in areas where FFP2-compliant face coverings are necessary owing to the continuing coronavirus pandemic can use a face-covering attachment that satisfies the required filtration criteria provided with the Dyson Zone box.
Conclusion: The author's point
It is true that the product seems quite cool and interesting by combining two of the most significant features together. We can stay connected to our music while breathing the fresh air altogether. Also, the concept also looks quite unique with a headphone making you look like a living cyborg walking around. However, do we really need it?
In my opinion, the product itself looks a little more on the heavier side and fragile as well. It will require a lot more care and while travelling.. it might create more worries than fun. With the summer kicking in, we were already looking for something that is a bit lighter. So, Dyson coming with these heavy-structured headphones with the complex looking mask attached, in my opinion, is not something that will help!