India's most popular and renowned short video app, Chingari is back with another innovative and interesting feature. "Audio Room"- is a unique in-app feature that allows its users to make audio-based rooms. Furthermore, these Audio rooms not only help the Chingari users stay connected to each other but also help them to keep their followers and fellow users engaged.
Chingari's Audio Room- A new way to stay connected
The Audio Rooms is nothing but Chingari's new way to actually lit that spark among users and the Audio room has arrived just in time. Also, logging in to the platform is super easy and convenient. Users can directly log in to their Chingari account and use the Audio room. Another good thing about the platform is that it has no member count bar. However, there's a catch to it. Any number of users can be in an Audio Room for a live discussion, but no more than 10 people can be given talking privileges in order to keep the discourse continuing and avoid disruption.
The platform also ensures to maintain the quality of the conversation happening and that's why the moderators have given enough power to do it. They have a variety of tools at their disposal to preserve the conversation's quality and keep it interesting. For example, the moderators have all the right to choose who can speak in the room, who can be in the room, and who should be banned from the room for good. In any Audio Room, all users can also talk with each other through text messages.
So, in short, the Audio Room is an easy way to stay connected with these amazing features:
Audio Room is a new in-app feature
Empowers Chingari users with a whole new way to interact
No upper limit on the number of users in an Audio Room
Users can completely personalise their Audio Room experience
Talking about this new innovation, Sumit Ghosh, co-founder and CEO of the Chingari App, said, "At Chingari, ensuring customer satisfaction is our top priority. We've always had the most innovative and cutting-edge features because we're a company that prioritises technology. The Audio Room represents a big advance in this approach. Our users and creators will be able to communicate in a fresh and engaging manner and they will have the option to entirely customise their appearance and experience. We intend to add even more distinctive, fascinating, and immersive components in the future."
Chingari's Audio Room: Other features and specs
Audio Room gives its user complete freedom to customise their appearance and controls as per their convenience. Users get to choose the themes they are most attracted to, entrance effect frames, and ribbons as well. Users can easily purchase these items using diamonds, the in-app money. Not just this, the users will also have the option to express their love for the moderators and creators. They can reward them for their hard work. There are a host of virtual gifts that they will be able to give each other.
The host here is definitely the star of the show. He/She has the power to save everyone from boredom by playing music from their device and broadcasting it in the live session to communicate with other participants. Well, this is not the entire plan that Chingari has for its users. It also intends to introduce more interesting elements in the future, such as short games.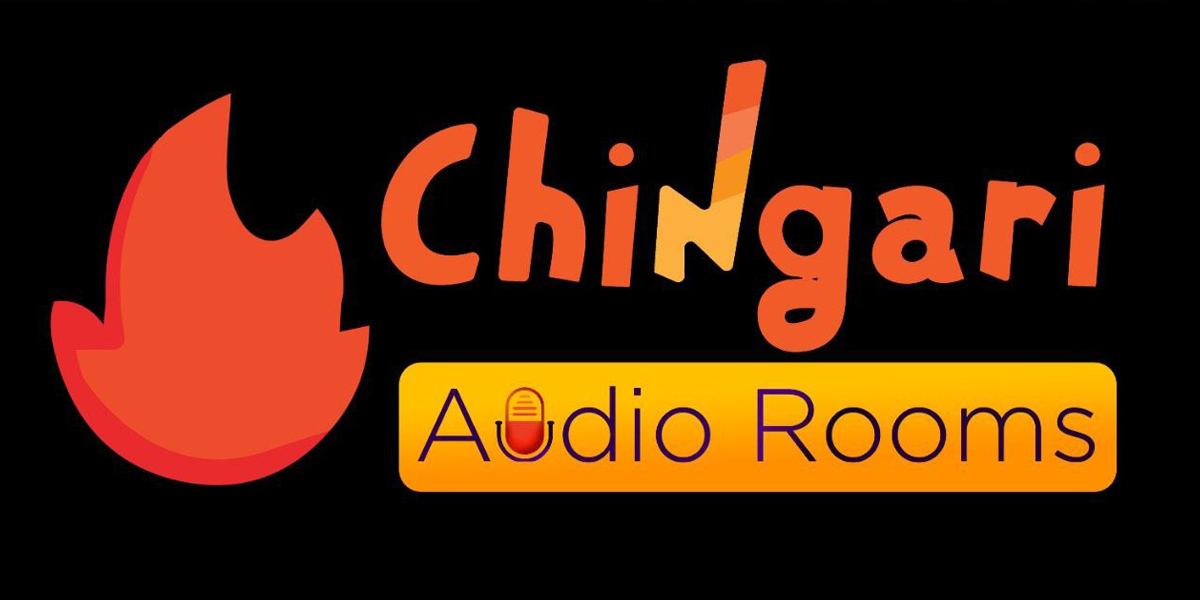 With the release of $GARI Tokens and a $GARI wallet, Chingari has already established itself as the first software to develop a creator's economy. In the Audio Rooms, moderators and speakers will soon be able to be tipped with $GARI. Hence, those that spend time in the Audio Room, as well as everyone else, will get more $GARI.
Also Read: Cricketer Dinesh Karthik roped in as Gizmore brand ambassador