Well, owning a pair of earphones is now more of a norm. When you want to shut the world out and dive deep into your favourite tracks, they are the appropriate option. They are available in different styles and form factors. So, if you are not into earbuds or do not want something bulky as headphones, Bluetooth wireless earphones are something you can consider. They are comfortable to wear and can stay on your neck even when you are not using it.
Top 10 Wireless Earphones Under 2000 in India (2022)
With reputed brands leading in terms of technology, many emerging brands like Sony, Boat, Noise, Realme, and others are providing the best of options. To make your purchase decision easier, we decided to chip in with a list of the best Bluetooth wireless earphones under Rs 2000 available in India. So, without any further ado, let's get started.
1. Boat Rockerz 255 Pro+ Earphone 
Boat is unarguably one of the biggest audio product brands in India. The company has launched a ton of wireless earphones over the years. But the one that has stuck the chord with music lovers is the Boat Rockerz 255 Pro+ Earphone. This wireless earphone comes with 40 hours of music playback and can achieve 10 hours of playback with just 10 minutes of charge.
The earphone houses 10mm drivers on each bud and supports cVc noise cancellation technology. This neckband is also IPX7 rated which means users can carry them to their gym workouts. It further supports Bluetooth 5.0 and the inline buttons can be set to activate Google Assistant or Siri. The Boat Rockerz 255 Pro+ will cost you only Rs 899 in India and can be purchased on Amazon and the official store of Boat.
Features:
Battery backup of up to 40 hours

IPX7 rated

10mm drivers

Magnetic earbuds

BT 5.0 technology

Dual pairing

Multi-function Integrated controls
2. OnePlus Bullets Bluetooth Wireless Z (Amazon's Choice)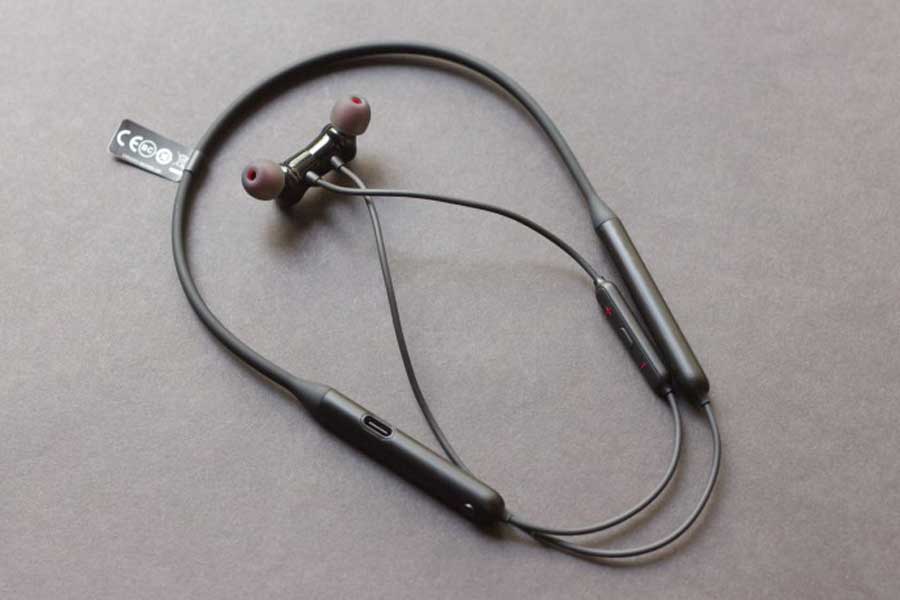 OnePlus Bullets Bluetooth Wireless Z Earphone is one of the best earphones you can buy in this price range. Under the hood, it is powered by a Qualcomm Bluetooth chipset, and is based on the Bluetooth 5.0 standard that brings features like Quick Switch and Quick Pair.
The Warp Charger technology of OnePlus is its key takeaway. One can expect 10 hours of playback time in just 10 minutes of charging. The OnePlus Bullets Bluetooth Wireless Z is priced at Rs 1,999 in India and can be purchased from Amazon.
Features:
Bluetooth v5.0

Compatible with all smartphones

2mm dynamic driver

Comes with gaming support

Warp Charger technology
3. pTron Bassbuds Jade Gaming Wireless – "Best Seller"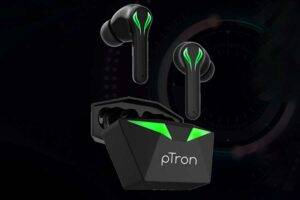 The wireless headphone comes with 40 hours of total playtime with the case. It has to touch TSA on the right earbud for 3 seconds to change modes – Game and Music. The key takeaway of this headphone is Deep Bass, Low Latency, BT5.0, Touch Control, Dual Mic, Passive Noise Cancellation and IPX4 Waterproof feature. The price of pTron Bassbuds Jade Gaming True Wireless Headphone in India is Rs 1,499.
Features:
Touch control ergonomic earbuds
Gaming Wireless Headphones with ultra-low latency
13mm Dynamic Speakers
0 with 10 meters wireless connectivity
Compact 300mAh Charging Case with Glaring LED Lights
4. Realme Buds Wireless Earphone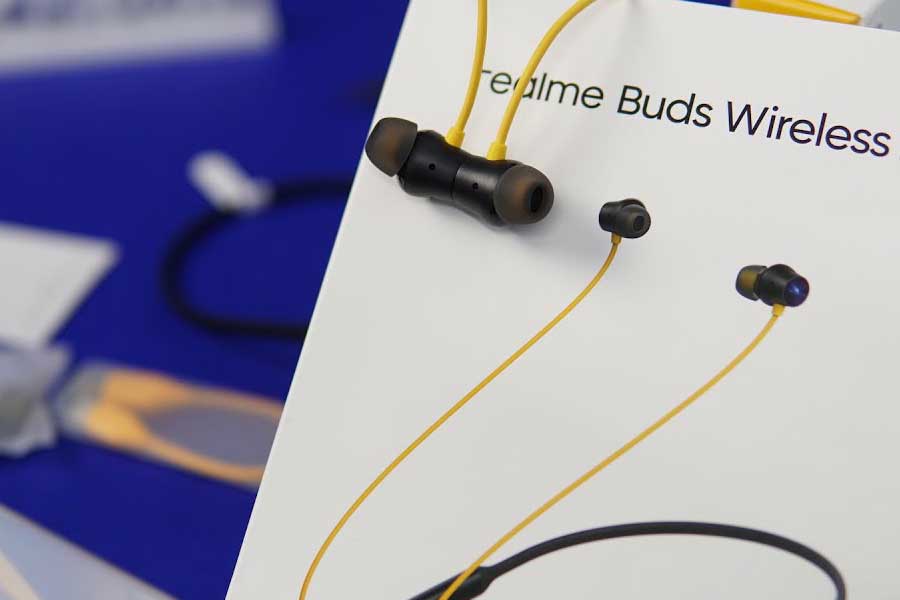 This earphone is configured with larger dynamic drivers. It has a pair of 11.2mm dynamic drivers powering the earphones. The Realme Buds Wireless Neckband Earphone comes with a quick charge feature as well and offers close to two hours of playback time with just a 10-minute charge.
In addition to this, the wireless earphones feature quirky colours on its tangle-free attachment cords to the neckband. Besides, it has wingtips to ensure a tight, snug fit for any ear share or size. The Realme Buds Wireless in-Ear Bluetooth 5.0, Deep Bass, IPX4 Sweatproof Earphone with mic is priced at Rs 1,780 in India.
Features:
Premiun neckband design

Up to 12 hours of playtime

Bluetooth 5.0

2 mm sound driver

Built-in magnets

Three-button remote to control music and handle phone calls

10 meters effective Range
5. Sony WI-C200 Wireless Earphone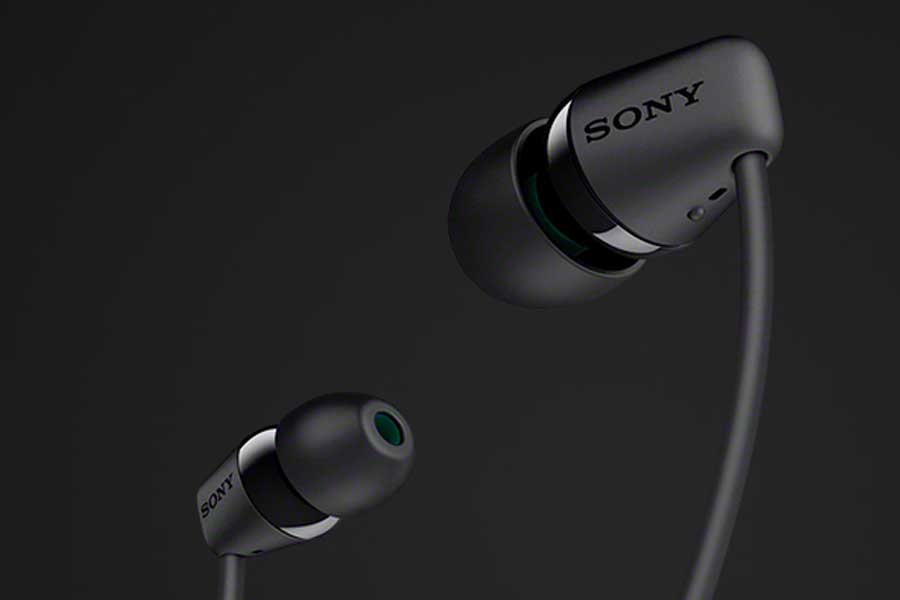 The Sony WI-C200 is a comfortable, versatile, and practical wireless earphone that will fit seamlessly and stylishly into your life. With 9mm driver units' wireless headphones, it delivers dynamic audio performance with deep bass and outstanding clarity. It offers Google Assistant for voice access to music, information, and more. Users only need to activate with a simple touch. With a great battery life of up to 15 hours of playback, you can listen to your favourite tracks and podcasts throughout the day.
To top it off, the wireless earphones come with an upgraded quick charge function. Users need just 10-minutes of charging to get a full 60 minutes of playback. The Earphone comes in two classic colour options to blend into your outfit. The price of Sony WI-C200 Wireless Headphones in India is Rs 1,599 and can be availed via Amazon.
Features
9mm driver unit

Up to 15 Hours of battery life

Magnetic housing and tangle-free cable

Google Assistant for voice access to music, information and more
6. Sennheiser CX 120BT Wireless Earphone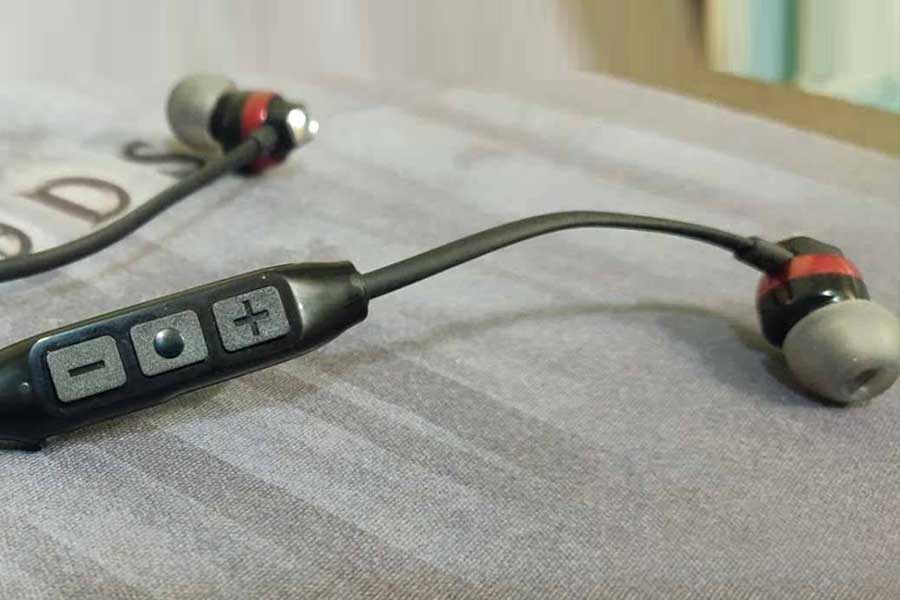 Next on the list, we have the Sennheiser CX 120BT Wireless Bluetooth earphone, which is the most comfortable and portable. It offers 6 hours of battery life and have a three-button remote in order to manage calls and music. Further, to match your ear size, it comes with interchangeable ear tips.
The wireless neckband also feature an aptX low latency to reduce lag and provide more responsive gameplay. It offers a good frequency response range from 17Hz to 21,000Hz. This means that the earphones are good at producing clear bass, mid, and treble. The Sennheiser CX 120BT wireless neckband earphones price in India is Rs 1,790.
Features:
High-quality audio with aptX and SBC codec support

Neckband wearing style

Bluetooth 4.1

6 hours of battery life

Three-button remote for calls and music management

Three interchangeable ear tip sizes
7. Oppo Enco M31 Wireless Neckband Earphone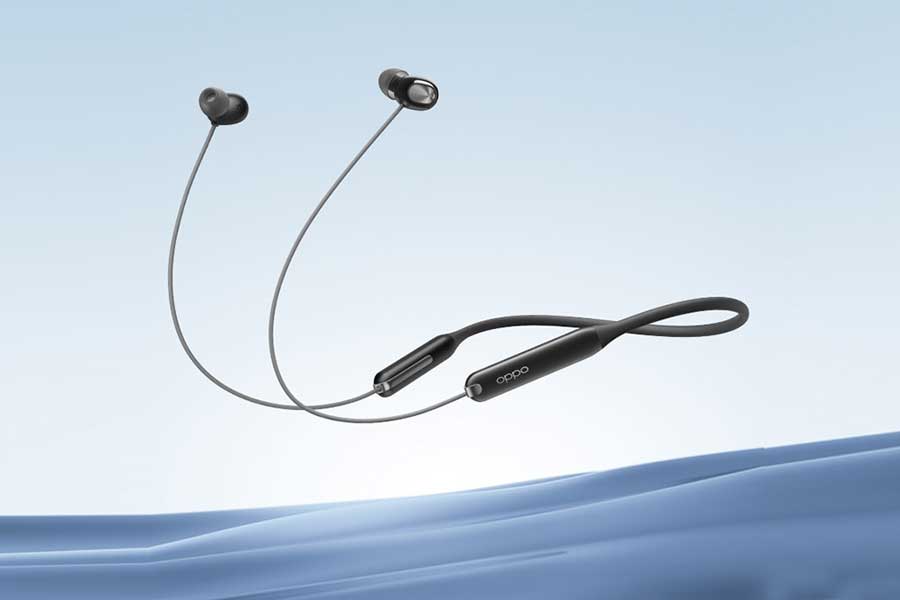 In the field of audio, Oppo enjoys a lofty reputation. Oppo Enco M31 is a neckband style Bluetooth earphone that features 9.2mm, full-range dynamic audio drivers. You get Hi-Res Audio certification and compatibility with the LDAC code, which is a rarity in the price range.
The product also implies high-resolution wireless audio streaming from a pair of earphones. Other notable features include – the IPX5 durability certification and its quick charging ability. Just 10 minutes of charging provides 3 hours of playback time. The Oppo Enco M31 will cost you Rs. 1,699 in India.
Features
AI-Powered Noise Reduction

Long battery life for calls and music

Certified hi-res wireless audio

IPX5 Water-Resistant

Supports Android and iOS

Driver sensitivity 101.9dB @1kHz
8. Noise Flair Wireless Earphone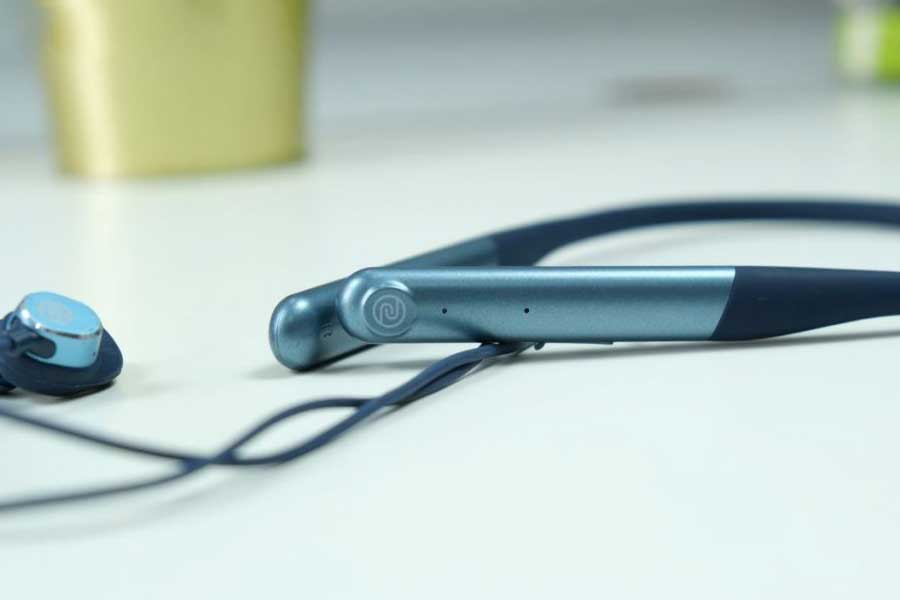 This wireless earphone comes with full touch control, up to 24 hours of playback time, and has a noise cancellation feature with dual mic support. It has an Environmental Noise Cancellation feature that improves the calling or music listening experience. Besides, it brings 2x10mm drivers with improved sound and deep bass. The earphone has IPX5 water-resistant rating that protects it from sweat and splashes. The wireless headphone comes with a fast-charging ability that offers 8 hours of battery life in just 8-minutes of charge. The Noise Flair Wireless Earphones price in India is Rs 1,799.
Features
Fully-touch-enabled Bluetooth neckband

10mm speaker driver

Environmental noise cancellation with dual mic system

35-hour playtime

Supports fast charging

Comes with swiftcaller feature
9. JBL T110BT Wireless Bluetooth ear Headphone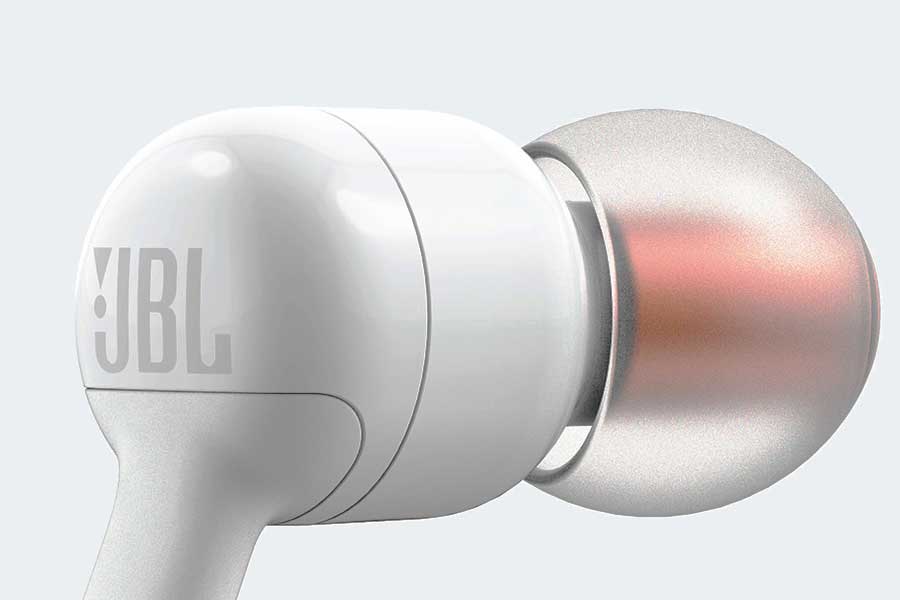 The JBL T110BT wireless headphones feature a neckband design with a flat tangle-free cable and three sizes of ergonomic eartips. The device connects to your smartphone via Bluetooth technology and contains a built-in 3-button remote and microphone.
JBL's Pure Bass Sound is designed to give your music deep and powerful bass reproduction. It can be used for multiple daily commutes without needing to be recharged as it assures 6 hours of playing time. The built-in, lithium-ion polymer battery can be conveniently recharged via the included micro-USB cable. It supports a quick, full recharge time of just 2 hours. The JBL T110BT wireless earphones price in India is Rs 1,899.
Features
Comfort-fit earbuds

Has 3 button universal remote

Offers magnetic cable management

Bluetooth 0~4 dbm

6-hour battery life
10. Boult AirBass Propods X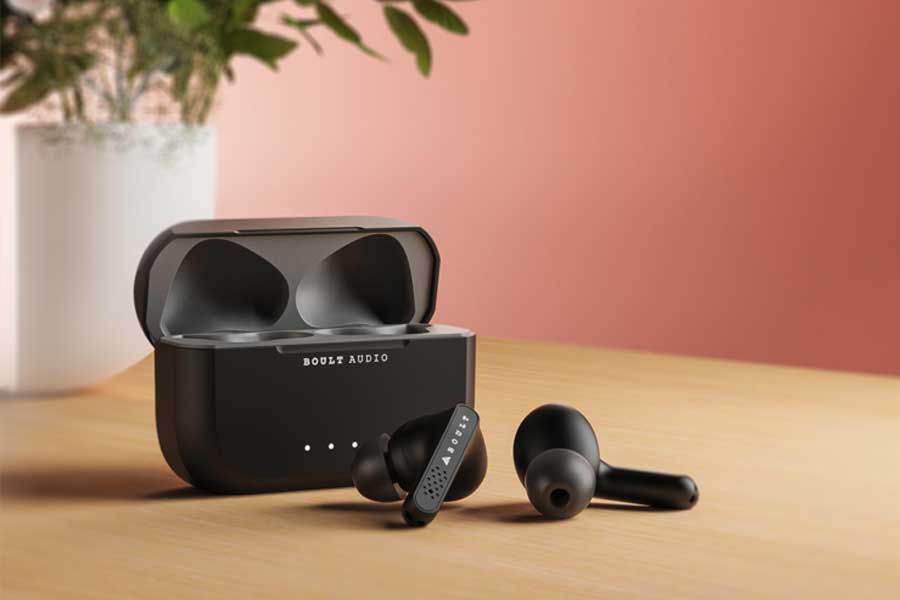 Boult AirBass Propods X is armed with the latest wireless connectivity. Using Bluetooth 5.1, the device ensures the fastest pairing and strong signals over a longer operation range from the source. The Propods X is armed with fast charging and offers a total of 100 minutes of playback time in just 10 minutes of charge without compromising on performance.
The wireless earbuds is IPX5 water resistant and can comfortably be used outdoors or in the gym. These earbuds can also be used separately after successful pairing. The Boult AirBass Propods X price in India is Rs 1,499 and can be availed from Amazon.
Features
10mm drivers

Touch controls for answering or rejecting calls

USB Type-C

Bluetooth 5.1

8 hours of playtime
Read Here: Best Gaming Headphones Under Rs. 2000
List of Best Wireless Earphones Under 2000 in India
| | |
| --- | --- |
| Best Bluetooth earphones | Price in India |
| Boat Rockerz 255 Pro+ | Rs 899 |
| OnePlus Bullets Bluetooth Wireless Z | Rs 1,999 |
| pTron Bassbuds Jade Gaming True Wireless Headphone | Rs 1,499 |
| Realme Buds Wireless | Rs 1,780 |
| Sony WI-C200 Wireless Headphones | Rs 1,599 |
| Sennheiser CX 120BT | Rs 1,790 |
| Oppo Enco M31 | Rs 1,699 |
| Noise Flair Wireless Earphones | Rs 1,799 |
| JBL T110BT | Rs 1,899 |
| Boult AirBass Propods X | Rs 1,499 |
List of Bluetooth Wireless Earbuds Under 2000 in India
| | |
| --- | --- |
| Best Wireless Bluetooth Earbuds | Price in India |
| Oppo Enco Buds | Rs 1,699 |
| Redmi Earbuds 2C | Rs 1,498 |
| Boult Audio AirBass Truebuds | Rs 1,499 |
| Realme Buds Q2 Neo | Rs 1,599 |
| Boat Airdopes 431 | Rs 1,975 |
Also, Read:
Best Gaming Headphones Under 2000 for Mobile and PC in 2022

Upcoming 5G Mobiles in India –  Specifications, Expected Date, and Price List in India

Samsung 5G Mobile Price in India – Choose Best Samsung Phone For You!

Boult Audio 'AirBass Propods X' launched in India at Rs 1,499

Boat launches 'Rockerz 330 Pro' neckband earphone with 60-hour battery backup

Best 5G Phones in India  – Check Latest 5G Mobiles Specifications, Features, and Price

Ambrane launches Dots Tune earbuds at Rs 2,199