The term NSA (Non-Standalone) describes the co-networking of 5G and 4G LTE, which means that 5G networks are implemented using 4G infrastructure already in place. Operators can share 4G and 5G core networks in the 5G NSA networking mode. The drawback is that it cannot handle the most essential new 5G capabilities, such as reduced latency, and saving network investment. Additionally, the NSA network requires simultaneous connections to both the 4G and 5G networks, and it uses more power than the SA network does. There is a claim that NSA is a "fake 5G" since some operators would use it in the early stages of building a 5G network to cut expenses.
The ultimate version of 5G is SA (Standalone). 5G-specific infrastructure, including base stations, backhaul lines, and core networks, can help 5G networks reach their full potential. The fact that the initial investment is so high is a drawback. The primary drawbacks for the majority of operators are capital expenditure and the complexity of SA development. Because of this, many nations will opt to switch from NSA to SA gradually.
What difference between 5G SA and NSA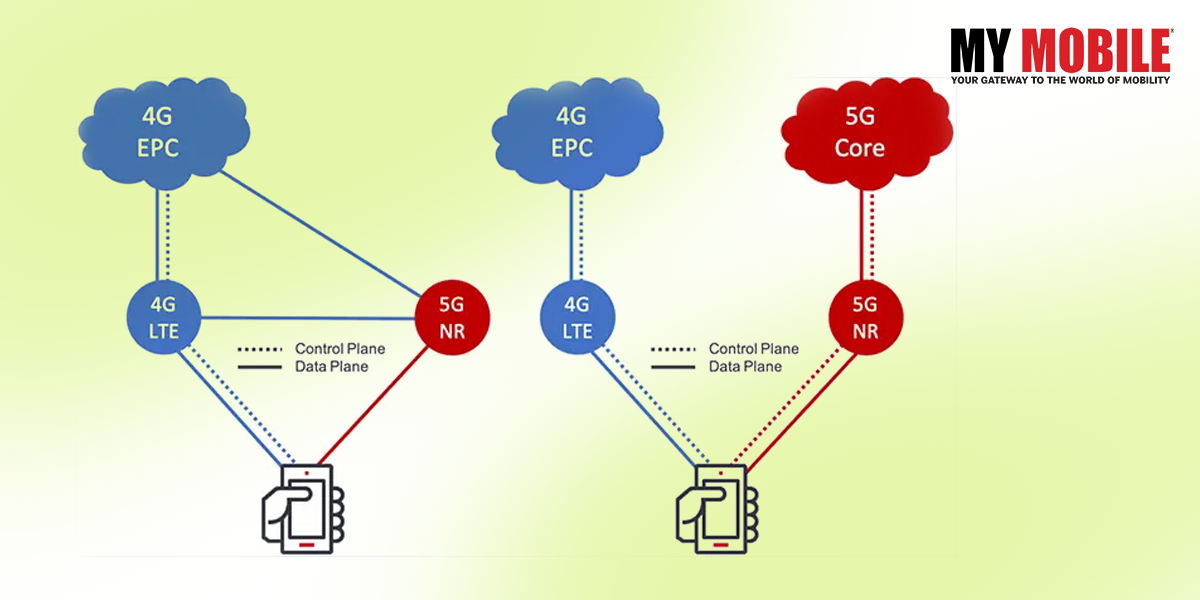 The NSA uses the dual connection method, anchors the 5G NR control plane to 4G LTE, and makes use of the outdated 4G core network EPC. The 5G core network is directly connected to SA and 5G NR (NG Core). It is a full-fledged 5G network that is independent of 4G and no longer depends on it.
There are three key distinctions between NSA and SA in comparison to the architecture mentioned above:
(1). There is a significant gap between SA's 5G core network and NSA's lack of one.
(2) While 5G networks are independent of 4G networks and 5G and 4G only interoperate at the core network level under SA networking, 5G and 4G are interoperable at the access network level under NSA networking and the link is difficult.
(3) While the terminal on the NSA network is linked to both LTE and NR, on the SA network, it is only connected to NR, one of the wireless access technologies.
Simply said, in contrast to SA, NSA lacks a new brain (5G core network) and the interface between 5G and 4G is still a muddle.