Meeting room tech solutions provider Barco is about to expand the highly praised and awarded ClickShare family to enable businesses to prepare for a smooth return to the office and step into the new reality of the hybrid workplace. Completing the recent wireless conferencing range with two new models of ClickShare Present, their wireless presentation and collaboration solution, they offer customers worldwide the freedom to equip hybrid meeting rooms according to their own requirements, existing ecosystems, and company IT policies.
"There's no going back to the way we worked before. We're no longer prepared to slog to every meeting in person. And the virtual meeting has its shortcomings too. Instead, we are going for something better than both, which we call hybrid, a seamless blend of the physical and the virtual, of in-office and remote," said George Stromeyer, Senior VP and GM Enterprise, Barco.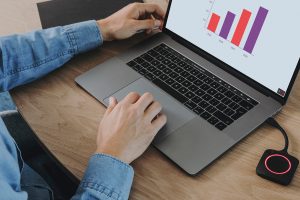 "In the past, technology has tried to recreate real life meetings. But in-person meetings aren't perfect. At Barco, we have a different approach. We start with people. And how every person can be at their very best. Engaged. Agile. Fully involved. Inspiring each other. Only then we create the tech that makes that happen," ?added Stromeyer.
"With ClickShare, our wireless presentation and conferencing hub, we make hybrid collaboration seamless for all. No matter where we are – in Barco Experience Centre in Singapore or at our workstation at home, all we need is one click to start collaborating and share content. Participants can engage in an immersive conferencing experience in a matter of seconds," said Olivier Croly, Vice President – APAC, Barco.