Fabless semiconductor major MediaTek has announced the campaign 'MediaTek Days' on Amazon, which goes live today till May 30. The four-day event is aimed at building awareness around incredible technologies, products, and solutions powered by MediaTek in the new era of connected devices to help consumers make informed buying decisions.
"MediaTek has always envisioned a future enabled by technology democratisation and our consistent efforts are aimed towards fulfilling this ambition. With MediaTek Days, we plan to boost awareness around innovative devices powered by MediaTek while also supporting the incredible OEMs we collaborate with," said Anuj Sidharth, Deputy Director, Marketing & Communications, MediaTek.
"Today, people are eager to try new things and explore novel offerings. MediaTek Days is focused on the new generation of consumers, who are open to buying devices capable of powering splendid experiences," he said.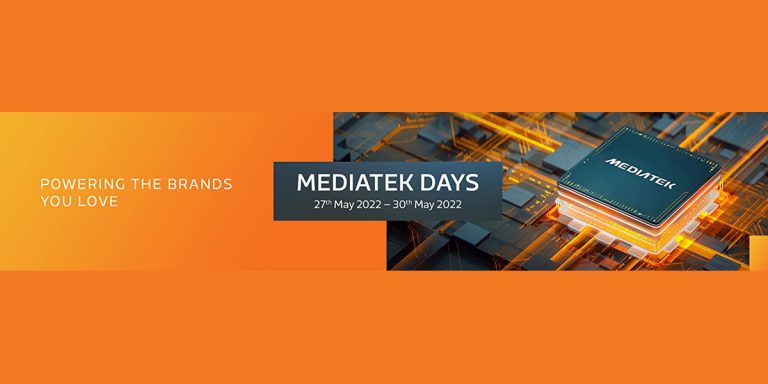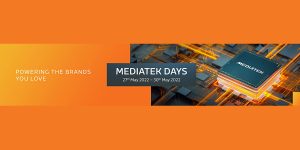 With this, the chipset maker reiterates its commitment towards delivering cutting-edge technologies to the end customer and creating awareness around popular brands and devices powered by MediaTek.
"Many a times, our customers do not know much about the technology that goes into their devices. Amazon Ads along with MediaTek is building "MediaTek Days", an initiative to help educate customers and help them understand their devices better. This campaign will ensure that MediaTek reaches to relevant audiences for their wide range of smart devices across consumer segments and price points," said Ajay Sharma, Head of Ad-sales (Smartphones, Consumer electronics & Large appliances).
"MediaTek Days on Amazon is sure to grab eyeballs and create buzz for MediaTek, Amazon, and our OEM partners," added Sharma
MediaTek Days at Amazon will showcase devices from some of the popular brands powered by MediaTek. The campaign will also help people discover new devices and best-fit solutions for their technology requirements.
MediaTek recently announced the Dimensity 1050 SoC, its first mmWave 5G chipset that will power the next generation of 5G smartphones with seamless connectivity, displays, gaming and power efficiency. Through dual connectivity using mmWave and sub-6GHz, the Dimensity 1050 will deliver the speeds and capacity required to provide smartphone users with an incredible experience, even in some of the most densely populated areas, it said.
The company also introduced two additional chipsets – Dimensity 930 and Helio G99 – to expand its 5G and gaming chipset families respectively. The Dimensity 930 enables 5G smartphones to download data faster and stay connected regardless of location with 2CC-CA, including mixed duplex FDD+TDD for higher speeds and greater reach. On the other hand, Helio G99 powers incredible mobile gaming experiences on 4G/LTE for higher throughput rates and better power efficiency compared to the Helio G96.
In addition, the chipset maker also announced the Filogic 880 and Filogic 380 Wi-Fi 7 platform solutions for high-bandwidth applications in the operator, retail, enterprise and consumer electronics markets. This pair of chips will be among the first Wi-Fi 7 solutions to hit the market, allowing device makers to deliver cutting-edge products with the latest connectivity technology.