Online legal services platform Legistify (www.legistify.com) has raised funds from leading venture capitalists and companies including Titan Capital, Indiamart and GSF Accelerator. Legistify founders have also facilitated a highly profitable (5X) cash payout for the partial stake sale of early investors including Ranjit Singh, Ishaan Jalan, Tushar Balsara, among others. These investors continue to hold minority stakes in the company.
"The Indian legal services and tech market is estimated to be $5 billion and is growing rapidly. Legistify aims to capture 25% market share in the next 5 years. I welcome our new investors on board Legistify to join us on this very exciting journey as India's legal-tech sector is poised to scale new heights. The 5X returns that we have been able to generate for our early investors in a relatively short span of time, is testimony to Legistify's prowess and to the huge potential this sector offers. I also take this opportunity to thank our early investors for reposing their confidence in Legistify," said Akshat Singhal, Founder and CEO, Legistify.
The freshly-raised capital will be deployed to fund the expansion of services across geographies and towards the development of new products and services. Legistify is currently building a 'market network' for legal services, powered by Legistify's tech platform, which will be able to solve some of the major issues various companies are facing such as right lawyer discovery, cost control, transparent management of work, data driven insights and more. The idea is to disrupt a trust and human intuition based industry using effective technology solutions backed by efficient data management and analysis.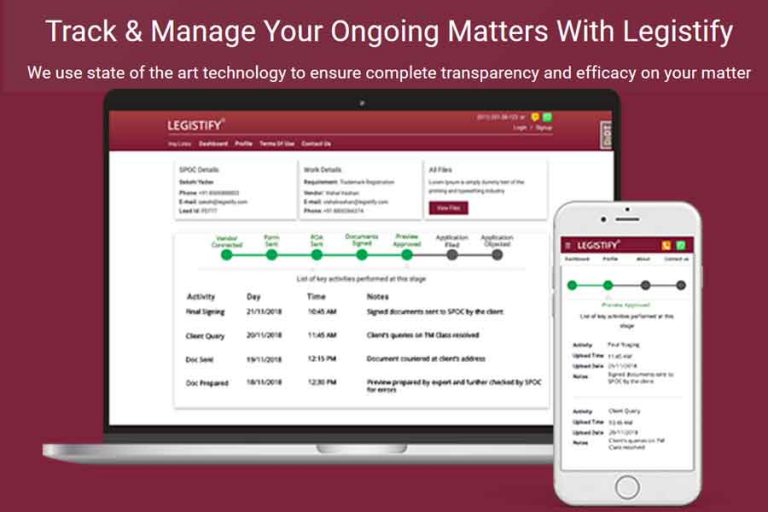 Bipin Shah, Partner, Titan Capital, said, "We're super excited to become a part of Legistify's rocketship. We waited for long to figure out the right founding team in this space to invest. Akshat and Pratik are visionary founders with clarity and strong execution ability. We believe legal is a huge and complex problem to solve and Legistify is doing great work solving it."
Dinesh Aggarwal, Founder and CEO, Indiamart, said, "We firmly believe that technology shall play a key role in improving the legal workflow over the coming years, and this opens a huge scope for Legistify to grow exponentially. We are excited to partner with Akshat and Pratik as they bring in a mix of tech capabilities and domain expertise to this business. The investment in Legistify will support Indiamart's commitment to help businesses transform themselves by providing them an ecosystem of innovative software solutions."
Rajesh Sawhney, Founder and CEO, GSF Accelerator, said, "We always back the founders. And Legistify's founders are deeply committed to solving the big problems in legal space for big customers. They have insights and have a strong execution mindset. It's a large white space…digital transformation in legal side of corporates is the need of the hour. Legistify is well placed with its suite of tech products and services to be a reliable partner to large corporates. I see immense scope; I think large corporates to SMBs, startups to consumers will be their customers in one form or other."
The company is looking to rapidly expand its product and services portfolio to gain market share. In line with this strategy, Legistify has recently introduced its flagship Enterprise Legal Management (ELM) solution, LegisTrak designed to empower in-house legal teams to excel in their core functions depending on their industry. Legistify's holistic solutions cover all aspects of litigation, IPR, legal notices and legal contracts management. (Visit: https://www.legistify.com/corporate/)