Did you ever imagine that you can give your kids pocket money digitally and instantly? What if you can choose how much they spend, and on what? At the same time, you can also teach them invaluable money lessons. Here comes Junio, a first-of-its-kind digital pocket money app for pre-teens and teens. With this, managing your child's pocket is now just a click away. The app enables instant pocket money transfer from you to your little one for their online and offline expenses.
Getting started
Once you download the app, you must sign up by entering your mobile number. After entering the mobile number, the app shares an OTP, and you step into the following process. You are now required to set a four-digit Junio pin. Following this, you need to enter a few basic details such as name, gender and date of birth. Well, you also get lucky in receiving a referral code that you can use while applying for the Junio card. Junio app is available for Android and Apple users. With positive reviews from parents, the app has more than 100K downloads.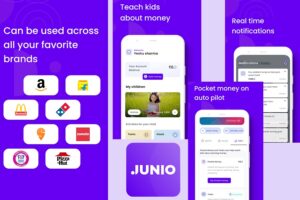 How it works
Junio ensures that your kid always has money to cope with any emergency or if you are not around. While Junio smart prepaid debit card lets children make physical purchases, the app allows them to shop online using digital pocket money. One of the app's unique features is that you can set online expenditure and cash withdrawal limits from the ATM. And so, kids can only spend the amount loaded up on the card by you. The app also gives real-time notifications when your child uses the Junio card, and you can keep track of the spending. And you also have the flexibility to cancel the card at any moment using the app.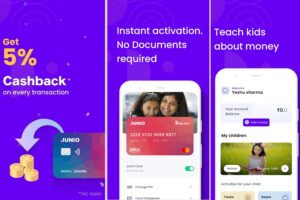 Junio promotes interactivity, desirable behavior, and financial understanding amongst the children. To make it exciting for your kids, you can create in-app tasks for them and give them a reward in the form of extra pocket money.
Also Read: Do Your Thng launches app in 3 more languages to support creator market in India
Conclusion
The app is a perfect solution for parents to nurture good financial habits among kids and teach them the value of money in the real world. Using Junio, your kid can learn how to earn, spend, and save while you keep a loving watch over their spending. All in all, Junio gives them the experience of earning and spending money wisely from a young age. It is acting as an instrument to empower them by promoting the concept of digital pocket money.