With 5G becoming a buzzword across the world, chip champion MediaTek is leaving no stone unturned in leveraging this expertise, standing by the principle of technology democratization in India. Kuldeep Malik, Director – Corporate Sales, MediaTek India, speaks more about the same, the company's offerings and its approach to be a dominant player in the market, in a conversation with Ramesh Kumar Raja. Excerpts:
How do you see 5G playing out in India?
We expect that 5G will enable a new era of digital transformation in India, thanks to the superfast connectivity promised by the 5G network, which is 10 times faster than the current 4G/LTE network. The initial impact of 5G will be visible across the industrial and consumer segment. Industry watchers believe that consumers will be the immediate beneficiaries of 5G in India with enhanced mobile broadband (eMBB) and fixed wireless access as the used cases. In industries, developments will revolve around trends like the Internet of Things (IoT), cloud computing, edge computing and Artificial Intelligence (AI), which can enable several use cases across sectors.
The Indian smartphone market has already witnessed the entry of several 5G smartphones, which will spur 5G adoption as soon as 5G services get launched. It is presumed that the adoption rate of 5G devices in India will be much higher compared to previous generations of network technologies, from 2G to 4G. With COVID-19 impacting every household and every workplace, the new-age smartphone powered by 5G will have more role to play in the society remodeled by the pandemic.
Industrial IoT, powered by a 5G network is set to transform the industries in India by helping improve supply chain efficiency, enhance productivity through robotics, ensure the security of mission-critical applications and assets through real-time monitoring, and deliver analytics-driven insights for future improvements. The low-latent, superfast network has the potential to support myriads of applications across other segments including public infrastructure, smart homes, agriculture, retail, banking, and more.
"It is presumed that the adoption rate of 5G devices in India will be much higher compared to previous generations of network technologies, from 2G to 4G. With COVID-19 impacting every household and every workplace, the new-age smartphone powered by 5G will have more role to play in the society remodeled by the pandemic"
 How will it impact MediaTek and its offerings in India? What's your roadmap for the same, especially in the Indian context?
MediaTek has been leading the 5G developments globally, and we have been successfully leading the 5G devices ecosystem in global markets. We have been able to leverage our global success in 5G and have been able to lead the 5G realm in India by offering smartphones catered to all types of customers – entry-level, mid-range and premium smartphones. Powered by MediaTek Dimensity series of 5G chipsets, these devices deliver cutting-edge features and superior performance, be it in terms of processor speed, power efficiency, camera features, gaming, or connectivity enhancements.
We continue to foresee great momentum for 5G-enabled smartphones, especially in the wake of the pandemic situation which has forced many users to turn to mobile devices to accomplish daily tasks. Thus, we will continue delivering on the promise of democratizing technology in the coming days and will offer more powerful products to meet the emerging market requirements. With the government now giving a go-ahead for 5G trials, we expect the 5G launch to happen soon, which will trigger mass adoption of the technology across consumer and industrial segments.
A smartphone, in today's context, is not just a device used for communication but is now an integral part of our personal and professional life, capable of executing several functions like computing, collaboration, banking, e-commerce, gaming, movies, news and sports. MediaTek's Dimensity series of chipsets are enhanced with features designed to enable OEMs to tailor their products to meet these requirements while also meeting the budget considerations. We are working with leading OEMs and local manufacturers to deliver innovative products powered by 5G, not just smartphones but an array of devices like smart TVs, Blu-ray and DVDs, tablets and Chromebooks, wireless routers, voice assistants and more. We expect 5G to herald a new era for intelligent devices, which will help improve quality of life and enhance productivity.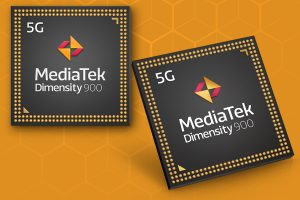 There is a lot of talk going on around MediaTek Dimensity series mobile SoC. Can you please elaborate about the same?
MediaTek Dimensity series is the latest 5G chipset technology that combines a fully integrated 5G modem featuring the most power-efficient UltraSave technology. The chipset supports the latest standards and global cellular networks, delivering improved coverage, reliability, and the best speeds. It also packs built-in technology for imaging, video, gaming, and performance, yielding an unrivalled 5G experience to the user.
MediaTek has introduced its popular chipsets from the Dimensity series in India, including the Dimensity 800U, Dimensity 700 and the latest Dimensity 1200. Smartphones featuring these chipsets are already launched in India. Dimensity 1200, the latest in the Dimensity 5G series, is marked by several enhancements including the 3GHz Ultra-Core in a powerful octa-core CPU, MediaTek HyperEngine 3.0 gaming technology, enhanced MediaTek APU 3.0, Tek MiraVision 4K HDR video playback with AI-video and AV1 video decoding, MediaTek Imagiq staggered 4K HDR video capture, up to 200MP photos and AI-camera.
What are some of the new technologies that MediaTek is currently working on that will enable the smart device ecosystem across industries, verticals, and customers?
Apart from 5G smartphones, MediaTek is currently focusing on a range of smart devices that will help build an ecosystem of connected devices in society. These devices, including routers, WiFi modems, smart speakers, health & fitness devices, and wearables powered by MediaTek chipsets are marked by their high performance, reliability and power efficiency.
Of late, MediaTek has collaborated with leading OEMs in India to deliver TWS and smart TV products to Indian market. MediaTek has also joined hands with Indian manufacturer VVDN Technologies to develop AIoT products catered to home and enterprise segment. To build on our commitment to innovation, we have bolstered the R&D centres in India with more capacity and headcount. In the coming days, we will focus more on the Make in India initiatives by leveraging the local talent and resources.
What are the top reasons for your success in the Indian market?
As mentioned above, MediaTek stands by the principle of technology democratization, which is especially relevant in a diverse market like India. MediaTek technologies are built with humans in mind. We have technologies dedicated to different applications like gaming, AI multimedia, IoT, education, and more. The recently-launched Helio G37, for example, is an ideal chipset to build entry-level gaming smartphones. The new Dimensity 700 5G smartphone chipset is another revolutionary technology designed to bring advanced 5G capabilities to the mass market with its extraordinary 5G connectivity features, advanced camera capabilities and power-efficient design. Also, the recently-launched HP Chromebook 11a powered by MediaTek MT8183 processor is an ideal device for students who are bound to online classes during the lockdown and beyond.
Thus, we believe our success comes from the continued commitment to innovation and focus on customers. As a result, we have emerged as the no.1 global player in 2020 in the smartphone segment, while also continuing our leadership in other popular segments like smart speakers. We are highly optimistic about the 5G smartphone segment in India, and hope to emerge as the No.1 in this category as well.