In what may be called a path-breaking Aatmanirbhar Bharat initiative, the Indian Space Research Organisation (ISRO) and MapmyIndia have partnered to offer the fully indigenous mapping portal and geospatial services by combining the power of the latter's digital maps and technologies with the former's catalogue of satellite imagery and earth observation data.
As per the partnership, MapmyIndia's end-user maps, apps and services will now integrate with ISRO's huge catalogue of satellite imagery and earth observation data, and would be a much better, more detailed and comprehensive, as well as privacy-centric, hyper-local and indigenous mapping solution for Indians, compared to foreign map apps and solutions.
Users will be able to see in MapmyIndia's maps, navigation and geospatial services, all of India from a bird's eye point of view, and also benefit hugely from the various map-based analytics and insights about the weather, pollution, agricultural output, land-use changes, flood and landslide disasters etc, it said in a statement.
This will become the most comprehensive and useful maps, navigation and geospatial service for India. MapmyIndia's maps and APIs will enrich ISRO's geoportals, empowering Indian scientists, academia, researchers and government organisations with the best of India's satellite imagery, earth observation data and digital map data and advanced geospatial technologies, all combined together in a fully indigenous Aatmanirbhar ISRO-MapmyIndia platform.
Rohan Verma, CEO and Executive Director, MapmyIndia, said, "This is a special moment for us at MapmyIndia. For 25 years, we've persisted, despite many odds, because of our passion for India, for maps and technology, and our never-ending desire to positively impact society through business. This partnership with ISRO heralds new dawn of Aatmanirbhar Bharat in the strategic area of maps and geospatial technologies."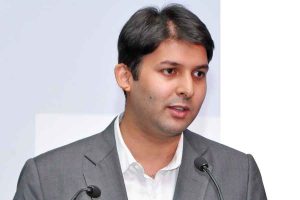 "I'd like to thank first and foremost our Prime Minister Narendra Modi, for his clarion call for an Aatmanirbhar Bharat and Vocal for Local and for him personally driving reforms in space and mapping sectors. I'd also like to especially thank ISRO Chairman Dr K. Sivan and ISRO Scientific Secretary R Umamaheshwaran and the entire ISRO team for guiding us and facilitating such an amazing partnership. I'm committed to seeing all Indians benefit from the good work we've done at MapmyIndia over the last 25 years, and helping accelerate India's rise as the most advanced country in the world through the full power of our maps and geospatial technologies, all developed indigenously in India, for India, and in future, for the world," he added.
There are many reasons why Indians are better off with an indigenous solution for maps and geospatial services. MapmyIndia, being a responsible Indian company, ensures that its maps reflect the true sovereignty of the country, depicting India's borders as per the Government of India, and hosts its maps in India.
MapmyIndia pioneered digital mapping in India in 1995, far before any foreign organisation, and for the last 25-plus years has created India's most comprehensive, accurate, detailed, feature-rich, and continuously updated digital map data product. MapmyIndia's maps cover all 7.5 lakh villages, 7500+ cities at street and building-level, connected by all 63 lakh kilometers of road network pan India and within cities, in total providing maps for an unparalleled 3-plus crore places across India. This is by far the most exhaustive digital map database of the country, created entirely indigenously using world-class, state-of-the-art mapping technology over last 25 years, far before any foreign organisation started offering maps for India.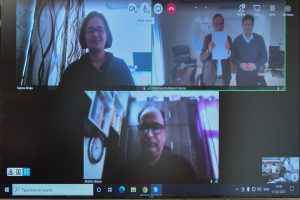 Similarly, ISRO is India's crown jewel when it comes to space and satellite technologies. It has pioneered so many advances when it comes to the frontiers of space and has an enormous catalogue of satellite imagery and earth observation for all of India, that it generates and publishes through its constellation of satellites. ISRO is more responsive to the satellite imagery needs of Indians, especially during times of crisis and disaster.
The foreign mapping solutions come with a lot of hidden costs. For instance, the foreign search engines and companies claim to offer "free" maps, but in reality, they make money by targeting the same users with advertising based on invading user privacy and auctioning those users' private location and movement data. This should be very alarming to all citizens.
On the other hand, MapmyIndia has an ethical point of view against advertising-led business models of such companies, and hence, does not have an advertising business model. By using MapmyIndia maps and applications instead of the foreign map apps, users can better protect their privacy, it mentioned.