Perhaps there would be any person who doesn't wish to look good in a photo or a video, especially in today's age of social media, when no one wants to miss the opportunity of posting a celebratory picture or a video on different networking platforms. Millenials and Gen Z'ers – in particular – are socially more active with their content showing off their creativity by employing easily accessible and simple-to-use editing tools being offered by different photo applications. San Francisco (U.S)-based photo and video editing app Picsart is a leader in this segment in India that harbours one of the largest millennial groups, which include a diverse range of content creators. Having more than 25 million monthly active users in India, Picsart sees the highest level of engagement on its platform in the country. Ramesh Kumar Raja catches up with Ravish Jain, Country Head – India, Picsart, to know more about this app, its innovative tools and what sets it apart from others in a crowded market like India. Excerpts:
A number of photo apps have mushroomed up for every kind of creator in the recent past, which has incredibly changed the creative social landscape in India. How is Picsart different from others in terms of features and content?
The increase in popularity of social media platforms has given a new definition to the creative landscape in India. Today, people in India have access to a wide range of editing apps. The thing that sets Picsart apart is that we allow our users to explore their creativity and share their work with millions of users giving them a chance to be a part of a community free of judgement. With unique features like Replays, a tool where users can recreate a series of edits on their own image, and Remixing, the ability for users to remix and edit existing content on the platform, Picsart provides a community where users can truly create together. In addition, Picsart's advanced AI tools, huge content library and a super easy user interface allow for the ultimate photo and video editing experience.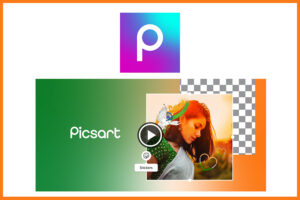 How do you engage and ensure the retention of your users as they usually keep hopping from one platform to the others?
With a community of over 150 million active users across 180 countries, Picsart aims to make improvements by listening to our community and taking their regular feedback. By the implementation of regular feedback and releasing new features, we continue to improve the photo and video editing experience. We also engage our top creators through our Master's Program, which provides exclusive opportunities and engagement for our power users.
Please tell us about the role of artificial intelligence in multimedia.
The role of AI is developing in every major field today and becoming an integral part in the workings of the world. In the near future, many people see AI as a medium of replacing jobs and tasks, but at Picsart, we see it as an aid to boost creativity. Our advanced AI tools make it possible for anyone to make edits that look super advanced and unique in just a matter of seconds.
Also Read: Audio is playing a key role in consumer lives across content types, says Dolby's Ashim Mathur
The pandemic-induced lockdowns must have been a blessing in disguise for Picsart. Can you please tell us about your experience in challenging times?
Usage across apps in general increased tremendously during lockdowns, and we're happy that Picsart has been able to serve as a creative outlet for people all over the world. The pandemic also accelerated the need for creative content as many businesses made the move to digital. We remained a top 20 app worldwide and saw a 20% jump in global editing activity.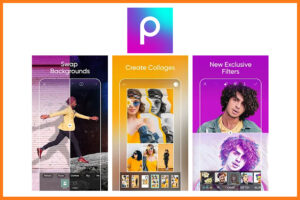 What is your monetisation model and how do you ensure the security of your data?
We have two monetisation models: a free experience with ads implemented, and paid ad-free subscription experience where users have unlimited access to all Picsart tools and features.
We take protecting our user's data very seriously. We perform regular security scans and have protocols in place to effectively protect against incidents of unwelcome intrusion. We also ensure all employees adhere to security policies designed to keep our user data safe, among other measures.
Also Read: We understand closely what the Indian youth demands: Crossbeats Co-founder
How do you look at India as a market for Picsart and what are your expectations?
India is very important for us, as we have more than 25 million monthly active users in the region. With localisation of products and advanced AI tools, filters, stickers, templates and more, Picsart aims to grow the Indian community by empowering Indian creators to make the content they resonate with the most. We hope to see a constant flow of creativity from our users here, and will continue to provide India specific content, form partnerships with other Indian companies and listen to what our users in the region want. Picsart in association with Ventes Avenues has successfully worked with some notable brands in India like Tanishq, Amazon Prime, Myntra among others for brand engagement campaigns. We are looking forward to more brand collaborations and partnerships so that we can give our users the best user experience by creating new opportunities for content creation.
"With localisation of products and advanced AI tools, filters, stickers, templates and more, Picsart aims to grow the Indian community by empowering Indian creators to make the content they resonate with the most. We hope to see a constant flow of creativity from our users here, and will continue to provide India specific content"
How safe is your platform for women?
We want Picsart to be a safe place for everyone. We have a dedicated trust and safety team that works constantly to ensure everyone on Picsart feels safe, comfortable and free to express themselves creatively. According to a December 2020 Google survey, Picsart emerged as one of the top applications used by Indian women to enhance their images in India. According to the survey, women feel empowered when they show off their modified images and selfies.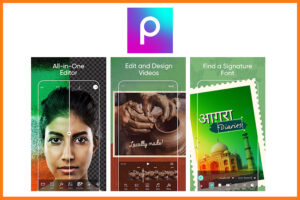 What is the future of creative social platforms in India?
We believe the creative platforms of the future will make the line between inspiration and creation smaller and smaller, with all the tools, features and technology to support creation from ideation to finished product. That's what we're working toward every day with Picsart, introducing new features and advanced AI technology that makes professional level creativity as simple as a few taps.
As more and more people and businesses move online for everything from banking to education, shopping and even healthcare, easy to use digital creation platforms will be more important than ever.
Our recent partnership with Tanishq to increase brand engagement and awareness for its Utsaah Collection successfully garnering 25.84 million views is just the start to what the future holds for creative platforms in India.
Considering Indians' love for mobile and apps, do you have any India-specific expansion plan?
India has been a very important market for Picsart, and we have seen tremendous growth in terms of usage and downloads in 2021. With our easily accessible and simple-to-use tools, we plan to continue empowering India's socially active millennials and Gen Z'ers with creative editing tools that don't require extensive training. We also plan to add more templates, stickers, and creative content centered around India and its people.
Also Read: "Video will always win over still pictures or audio content"