With over a billion users, Gmail is the most popular email service. However, with all of the promotional emails that may find their way into your inbox, Gmail may soon get crowded. With Google Photos' deadline approaching (June 1), it is critical to clean your Gmail and erase all those thousands of unread emails. This is because Gmail storage is included in the free 15GB of storage that comes with every Google account.
This 15GB free storage space is shared by Gmail, Google Photos, Google Drive, and other Google services. So, if you clear up your Gmail storage, you'll have extra room for Google Photos. Continue reading to learn how to free up some Gmail storage space.
Method 1: Eliminate emails
Open Gmail and search for "has: attachment larger: 10M." This will display all emails with attachments larger than 10MB. If you wish to remove bigger files, change "10" to a greater value. After Gmail shows the search results, pick all of the emails you no longer require and touch the delete button.
Then, go to the Trash area and press the empty trash button. This is one of the simplest and most effective methods for swiftly cleaning out the storage space.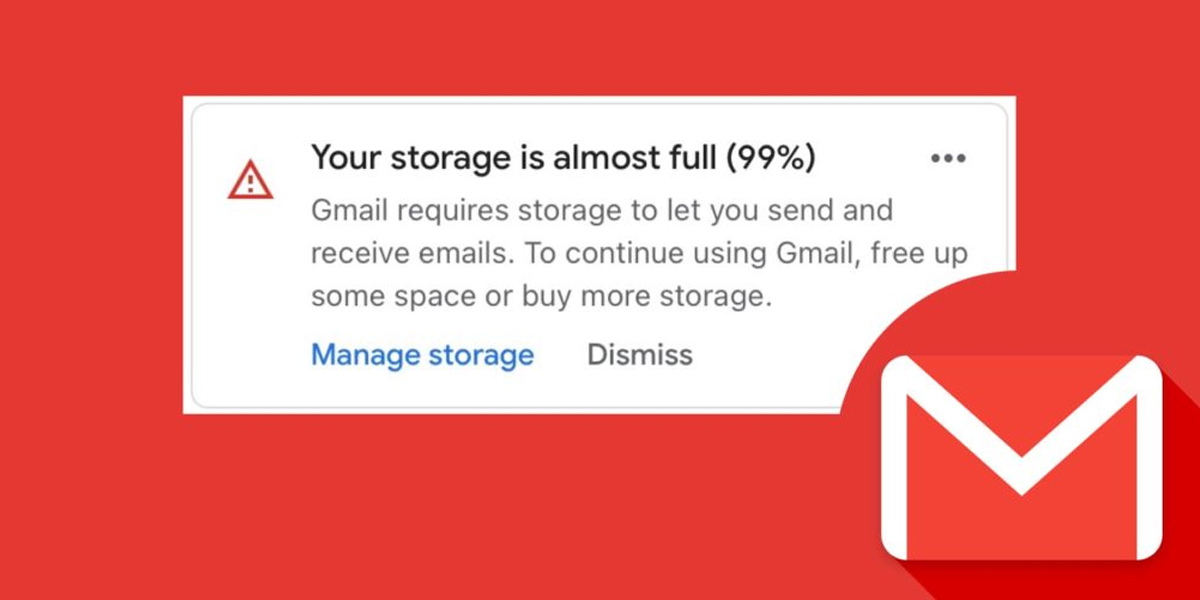 Method 2: How to Avoid the 'Gmail storage is full' Error in the Future
You must first unsubscribe from any needless emails and then delete all previous ones. If you signed up for a website that sends a lot of emails, such as promotions or newsletters, you may stop receiving these emails by clicking the unsubscribe link. According to Google, it may take a few days for the mailing list to stop sending you messages once you unsubscribe.
1) Login with Gmail on your mobile or laptop.
2) Open the email from which you wish to unsubscribe.
3) Tap the Unsubscribe button, which appears near the sender's name.
There will be a pop-up window. Click "Unsubscribe" once more to confirm that you no longer wish to receive the emails. You are now completely prepared. You may be forwarded to the sender's website to disable the email option in some situations. When you unsubscribe from Twitter's emails, for example, you are led to the official page, where you may quickly disable the email option.