The smartphone market is flooding with the 'next big thing', captivated with remarkable features, cutting edge technologies, designs, and specifications, consumers have a lot to choose from.
New smartphones are coming out almost every month with amazing features you can't live without, actually not really!
Having said that, some of the futuristic technology available in next-generation smartphones is really useful. But the question is, which features do you need and which are just the cherry on the top? Here is our feature guide that will help you to look out for when buying or considering a smartphone.
A long Lasting Battery:
This is arguably the most critical aspect to look out for when buying a smartphone, after all smartphones are considered essential for human lives now, so having a good, long lasting battery is a must.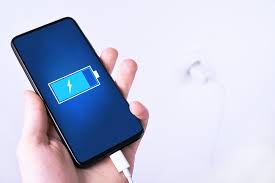 If we talk about the technicality, manufacturers usually measure battery performance in miliampere-hours (mAh). On average, smartphone phone battery capacities can start from 1700mAh and can go all the way up to 5000mAh.
But choosing the amount of battery power you need depends on your lifestyle and usage. If you're not heavy on apps and just need something simple, anywhere up to 2000mAh is usually enough for the day. If you're the type who regularly plays games or uses lots of apps, then a phone with a higher battery capacity is the one you need.
Wireless Charging: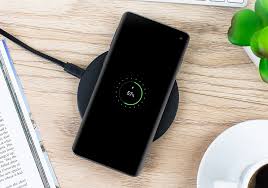 This is one feature that not very old and marking its place in the market quite aggressively. Wireless charging is a very handy feature to have, especially to those who are always on a go and don't want to plug in their phones. You just set it down and it is charging. And in spite of what people say it is perfectly safe!
Operating System:
Doesn't matter whether you prefer Android or iOS, each operating system has its own benefits!
Android gives you more control over the apps you want and how your phone interface works. You can change the app launcher, download different themes, and even install different apps that don't necessarily come from Google Play Store.
iOS on the other hand, gives you a centralized source for your apps and content. Unlike Android phones, files are loaded to the iPhone using iTunes instead of a standard file explorer. The iOS App Store is also the sole provider of applications that your iPhone will use, making it easier for you to search and add apps to your library.
Whether you want the flexibility of Android or the simplicity of Apple, it's entirely up to your preferences.
Display:
When choosing a smartphone, considering the display is very import. A smartphone is much enjoyed if you have the right display for you. You watch movies, play games and view photos on your mobile screen and you want the crispest display around.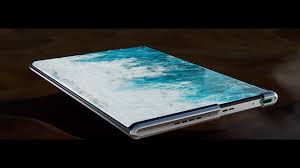 The size and resolution of display depends on how you use your smartphone. If you often stream videos, edit photos or videos, or download and view movies, then a smartphone display ranging from 5.5-inch to 6-inch, full-HD or QHD resolution should be good enough for you.
Anything larger than a 6-inch display not just makes the handset extra bulky, but also difficult to carry around. If you are a regular user and largely use the smartphone for checking emails, chatting and browsing social media apps, then anything from 5-inch to 5.5-inch HD or full-HD display handsets is perfect.
A Great Camera:
This is again one feature that you should pay attention to, there are plenty of smartphones in the market offering best camera setups according to your preference and budget.
You don't have to be a pro photographer to see the difference between modern phone cameras and the ones on your old flip-phone. A great camera is important for more than just great photos. You can use your camera for some surprising other things, like visual search.
Now when talk about camera it is just not the hardware but other things as well, like image stabilization, the megapixels, clarity, image sensors, and of course how well the smartphone click in low light.
Selfies camera is again one big feature that is in demand right now so you should also focus on the camera setup in the front when buying a smartphone.
NFC:
Do you still remember the time when sending a file to another smartphone was such a task, but now with the advancement of technology, data transfer has become effortless!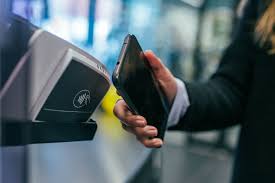 Near Field Communications is one special feature that allows your smartphone to transmit data to other phones and tablets in the vicinity. It's really handy for sharing pictures and music. You can even use it to pay at stores and restaurants. Plenty of great Android and Windows phones offer NFC, but not Apple.
Plenty of Storage:
Storage is among the essentials to should have in a smartphone, most of the smartphones comes with anywhere between 32 to 256 GB of storage. And having some extra space is always a nice luxury, of course these days we save most of our media in the cloud but having a good storage is a requirement.
Fair Price!
Smartphones are a must nowadays, but buying a smartphone at a fair price is almost a difficult task. Most of the features listed in this article are difficult to find in a budgeted phone.
When we say fair we don't mean cheap in price, but obviously we all want to spend as little money on a smartphone with these features as possible.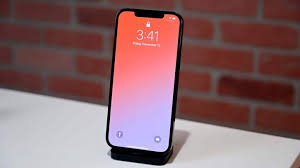 There are a lot of smartphones available in the market packed with these features but almost all of them are on the pricy side. So we might have to choose carefully about our preferences in the features, some of you don't need a power packed processor, or some of you don't need a top-notch camera setup.
So we hope depending upon your own preferences you can come to a decision!