From a small shop in Delhi to across 3,000 cities & a robust distribution network of 100+ partners across India, UBON has dug its roots deep into tech accessory market. Lets have a chat with UBON's Co-founder, Mr. Mandeep Arora's ideologies and understand how UBON has has managed to build such a strong customer base in a highly competitive market like India.
It's very delightful to see how UBON has spread its roots into the Indian markets firmly, So What is "UBON's" brand story and how did it manage to do so?
We started as a small shop in Lajpat Rai Market in Delhi where we used to deal with earphones and mobile accessories in our shop. While working in the wholesale business, we noticed that there was a gap in the products available in the market in terms of price, quality, and reliability it offers.
So, to eliminate cheap accessories from the Indian market, we came up with our brand, 'UBON' with our main focus on providing our customers with quality products at affordable pricing.
At UBON, we value the needs of 'Connected Consumers and 'People on the go. We aim at manufacturing excellent quality gadgets at an affordable price while focusing on both, the right assembly of equipment combined with well-built quality. The brand caters to every sector, vertical and society with its wide range product portfolio with more than 700+ SKUs.
Read More: UBON launches CL-110, the Touch Control Wireless Neckband
It would be very interesting to know your POV on the frequently changing consumer trends is this a challenge for UBON or an opportunity?
The consumer trend is changing as a result of environmental change. Retailers and consumer product firms need to comprehend the demographic, economic, and competitive context in which the consumer is reacting if they are to effectively respond to changing consumer wants and spot fresh pockets of opportunity.
However, the Indian market is so vast that we believe there are tremendous opportunities that need to be explored and tapped. UBON aims to become the Numero Uno brand in the Indian mobile accessories market providing unique and superior quality accessories perfected by continuous improvement, innovation, and creativity.
We are happy with the way we have been progressing and hope to grow further in the coming months and years.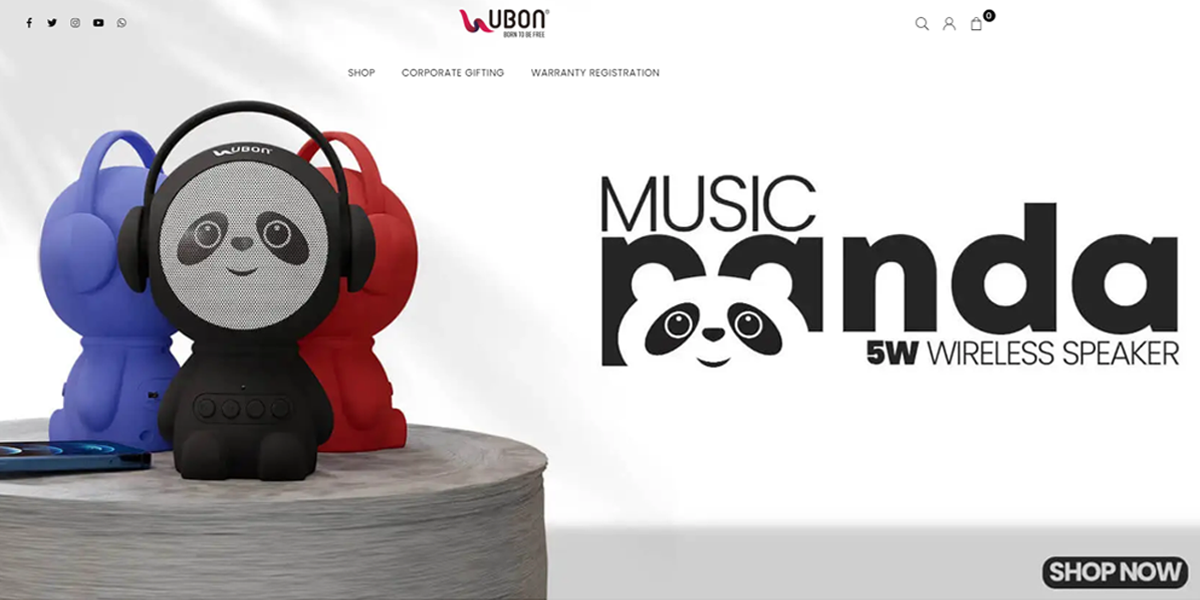 What are the challenges that you face while working in a highly competitive market like India?
While the market is highly competitive we have our strategy to overcome challenges.
We continue to focus on self-growth and manufacturing aesthetic and reliable accessories at the most affordable pricing. Not everyone can afford expensive headphones and Bluetooth speakers priced at 10,000 INR but at UBON, we provide value for money and quality products with a symbol of trust. UBON is an emerging brand in India and we have gained a good market reach across 3000 cities Pan-India.
Read More: UBON launches PB-X31 Champion Powerbank with 10000mAh power
We at UBON are very optimistic towards moving ahead by leveraging the rapidly expanding technological world. We are planning to enhance our portfolio in the speaker & headphone category by developing voice & internet-enabled speakers and headphones.
People no longer want to indulge in wires instead they prefer wireless products for the day-to-day needs.
In such a highly competitive market like India, how does UBON set itself apart from the rest of the competition?
In terms of what distinguishes UBON from its competitors, we believe that a high-quality product can attract the attention of customers. In keeping with our commitment to society, we promise to introduce massive quantities of items with cutting-edge technology and to provide as many job opportunities as possible.
In order to provide better service and to provide the highest quality products, UBON adheres to a strict no-compromise policy and uses the latest and most advanced technology. In addition, we are developing a minimum profit strategy because we are continually attempting to satisfy our customers rather than concentrating on revenue generation.
At both our corporate headquarters and plant, we have strict checking procedures. All of our items go through rigorous and thorough inspection processes and checks.
We also think that only when quality assurance and checks are combined can a great product be produced for the user. The first company to introduce solar power banks, wireless power banks, and wireless charging pads in India is UBON.
In addition, we frequently do surveys, engage in digital communication, and run online competitions on our Instagram page to sustain online engagement. We have developed our foundation in important Tier II and Tier III cities and significant ones like Delhi, Jaipur, Mumbai, and Chandigarh.
Which platform derives the best results in terms of sales, is it the online platform or the offline channels?
The brand has collaborated with leading online marketplaces such as Amazon, Jiomart, Tatacliq, Meesho and Flipkart to reach the masses. Apart from being available online, UBON has a robust supply chain network which enables it to distribute its products all over India with different distribution levels available in every State.
The brand has mastered the retail chain network across India and can be found in the majority of the shops & showrooms in the Country. So both channels are important and deliver results in terms of sales.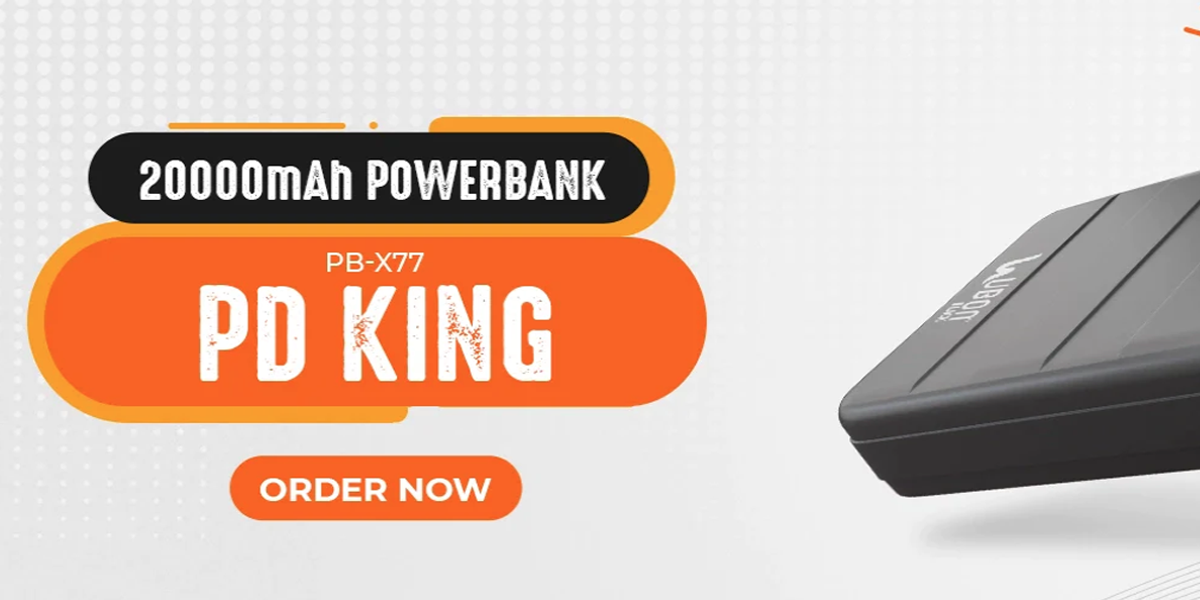 Amongst such a wide variety of Indian electronics consumers, what is the perfect target audience for UBON and how do you acquire it in such a cutthroat competition?
The Consumer Tech sector is an emerging sector. In a country like India, customers have a wide variety of products to choose from among certain brands. I think that India is a massive market and we haven't even reached 1% of the potential market.
The journey ahead of us is long and we strive to tap 40% of the existing mobile phone accessory industry in India. We want to position UBON as a leader in providing cutting-edge technology in the gadget industry world. We are working extensively to expand our customer base with our wide variety of SKUs.
So we would love to know your market experience in India, in terms of competition, market penetration, and local business conditions.
While there are a lot of competitors on the market, we come out as a leader by offering our customers the products they need at an affordable price. As a market leader, we are the first movers i.e., solar-powered power banks, reliable and fast chargers, touch neckbands, Bluetooth speakers with multiple connectivity, and several other items to choose from.
Our finesse products are unique from our competitors because they are developed with the advanced technology with precision and passion. As of now, we are moving forward with touch and transparent technology. In terms of market penetration, our sales and marketing teams are currently present in all states from Jammu & Kashmir to Kanyakumari, from tier-1 to tier-3 cities.
India is a very price-sensitive market, So, we would like to know how does UBON combat this challenge of providing good quality accessories in an ultra-affordable range?
We have always been committed to giving customers the ideal product-price balance. Not everyone can afford costly headphones and Bluetooth speakers that cost 10,000 INR, but UBON offers good value and high-quality goods with a symbol of trust.
Being a CEO, how valuable and importantly do you believe, customer reviews are, and how do you handle this feedback, especially the raspy ones?
'Customer feedback is crucial, 'Companies that listen to their customers grow 10 x faster. By proactively attending to the voices of your consumers, and measuring their satisfaction, you can get an overview of your performance over time.
The more you listen to your customers, the better you'll understand their needs and the more loyal they will be to your brand. This will eventually increase the likeliness of turning them into advocates.
To do this, however, businesses must first learn from customers in what way their experience can be enhanced. This information can only be obtained through enticing and engaging customer surveys.
Electronics industry is getting huge day by day, so we are very interested to know your viewpoint on this fact and how you see it for your brand.
Bluetooth Connectivity, Artificial Intelligence, the Internet of Things (IoT), and Near-Field Communication (NFC) play an important role to transform  the electronic industry. We saw a positive shift in consumer sentiments toward the adoption of electronic gadgets and lifestyle accessories.
Consumers want technological-driven products that offer quality and convenience at the same time such as Bluetooth neckbands and speakers with hands-free calling with lightweight design. Smartwatches that monitor health and control smartphones. These are just a few examples of how technology has changed the preferences of consumers.
Read More: Ubon launches 'Air Shark' wireless earbuds in India at Rs 3,999