Holi, the festival of colours is here. We are busy finalising our plans to make the special day more memorable. Holi is that time of year when our loved ones, families and friends congregate to celebrate the festival. We all come together to have good food and smear colours and play with water balloons to enjoy the festivity. It is equally important to capture the colourful and special moments while celebrating the Holi. To expedite your zeal and fervour for Holi, Amazon is offering deals and discounts on action cameras. Here is the list of some exciting offers by Amazon to mark the Holi.
GoPro HERO10 Black
The e-commerce platform is giving 8% discount on GoPro HERO 10 Black camera. The waterproof action camera with front LCD and touch Rear screens can be purchased at Rs49,949.

Insta360 ONE X2 Action Camera
A discount of Rs 4000 will be given on the purchase of this camera. The camera is compatible with iOS and Android devices.
SJCAM SJ4000 WiFi
If you have low budget, you can go for SJCAM SJ4000 WiFi camera. After 33% discount, this camera is available for sale at Rs6074.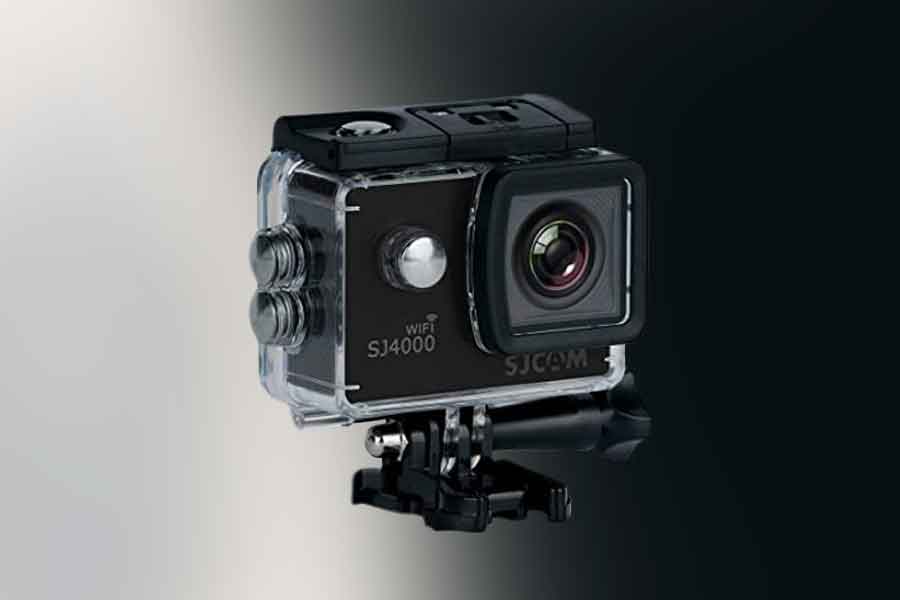 SJCAM SJ6 Legend
Amazon is offering 44% discount of this camera. After discount, the camera is available at Rs9999. This is another option for those looking for a pocket-friendly camera ahead of Holi.
Cason CN10
Are you looking for a waterproof sports camera in a limited budget? Cason CN10 can be an answer for you. Equipped with 4K 60fps HD, 24MP Action Camera is suitable for vlogging.  The sports camera comes with an external mic, 2 x 1350 mAh battery,remote and accessories kit. The camera is available in Black colour. After 39% discount, it can be purchased at Rs 7,889.
FitSpark Eagle i9 Dual Screen Real 4K WiFi action camera with wind noise reduction
This camera offers dual screens and dual image stabilisation. This camera can be a boon for selfie lovers as its front color screen lets you take selfies in any extreme environment. This camera is available for sale at Rs 9,999 after 47% discount.
Fujifilm Instax Mini 9 Instant Camera
With built-in flash and automatic exposure measurement, Fujifilm Instax Mini 9 Instant Camera in ice blue colour, can be purchased at Rs 3,999 after a discount of 28%.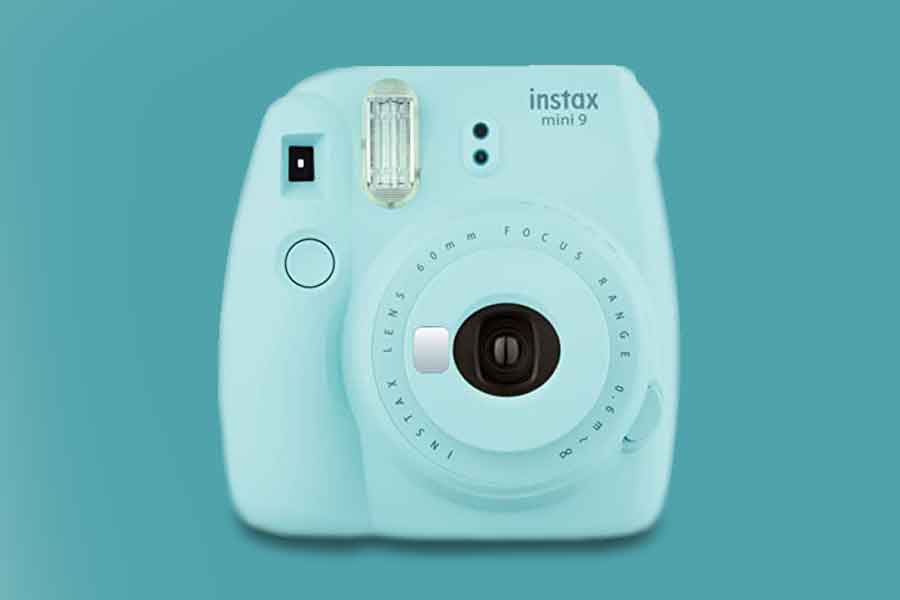 Other than cameras, Amazon is also offering deals on accessories. Ringlight, tripod, action camera accessory kit among others that can be bought during the Holi sale by Amazon.
Neewer 50-In-1 Action Camera Accessory Kit
Compatible with most action cameras, including GoPro Hero10, 9, 8 , GoPro Max, GoPro Fusion, and its earlier models. Also suitable for DJI Osmo Action, Insta360, AKASO, APEMAN, Campark, SJCAM, etc, Neewer 50-In-1 Action Camera Accessory Kit is available at Rs3249 after a discount of 7%.
 DJI OM 5-Handheld 3-Axis Smartphone Gimbal Stabilizer
Available in Athens Grey, DJI OM 5-handheld 3-axis smartphone gimbal stabilizer with grip tripod, built-in extension rod, this accessory is available for Rs8,699.
Digitek DTR 550 LW
This portable, lightweight aluminium tripod with 360 degree ball head, premium finish light weight professional tripod with adjustable height, multi-level locking and steady rubberized legs is compatible with most video cameras, digital cameras, still cameras, GoPro devices and smartphones. This tripod is available for Rs1,499.
LED Ring Light
This LED Ring Light is used for lighting for YouTube videos, reels, photo-shoot video, live stream, makeup videos, vlogging etc. Get it for Rs849. Amazon is offering a discount of 83% on this product.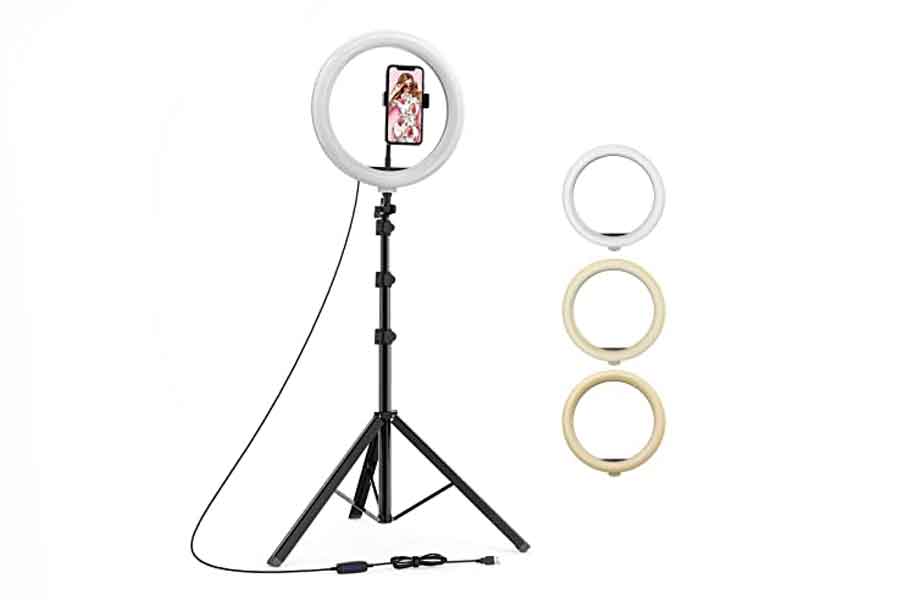 DIGITEK Flexible Mini Tripod
The mini tripod works with most smartphones, GoPro, DSLR and compact cameras. Equipped with non-skid rubber feet for extra solid grip, Digitek Portable Mini Tripod with 3 Leg Base for all mobile phones, can be purchased at Rs389 after 61% discount.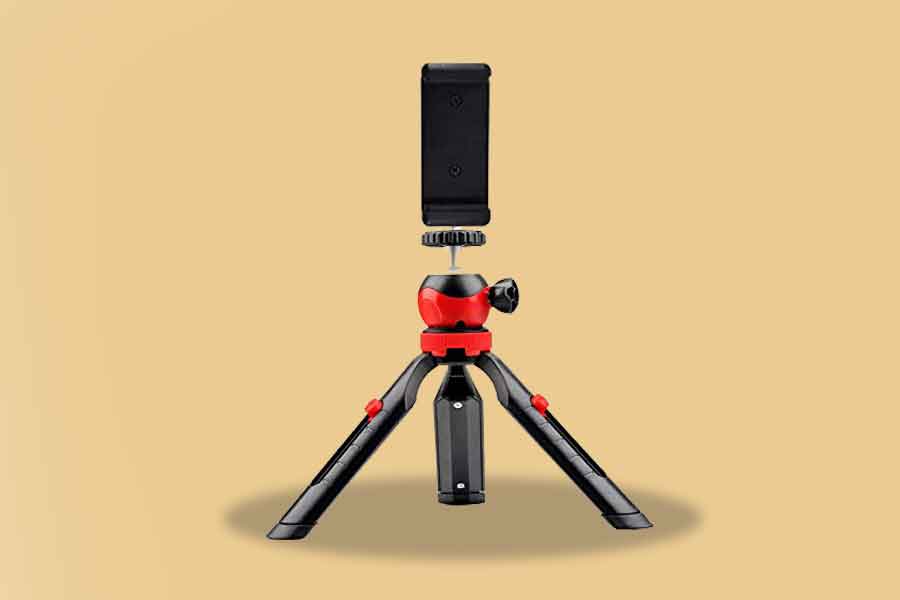 Also, Read Here: Samsung to launch Galaxy Book 2 Pro, Galaxy Book 2 Pro 360 on March 17, pre-reservations open