ABOUT US
My Mobile is India's first and leading monthly magazine centered around mobile, gadgets, accessories and broader mobile eco-system. Conceptualized and founded by Mr Pankaj Mohindroo, Group Chairman and Editor-in-Chief, as a comprehensive platform to provide proper information, education, empowerment and entertainment to readers and consumers related to its subject matter, My Mobile ever since its launch in 2005 has been serving the mobile, tech community, businesses and general readers with great distinction and has maintained its undisputed leadership position in its category.
My Mobile has always believed in well researched, in-depth, truthful and relevant content which has evolved with time and produced by the very best of well informed journalists. It has always been our endeavour to provide tremendous value to both readers and advertisers with our relevance and reach.
The digital arm of My Mobile carries forward this tradition but in a manner which is especially tailored for the fast growing digital audience.  www.mymobileindia.com promises to be not only the most comprehensive platform for mobile eco-system but also most relevant and most in-depth. Our carefully chosen sections cover the entire gamut of mobile and digital world. In addition, to feel the true pulse of the readers and consumers, we have introduced 'opinion poll' which will reflect the true public opinion about an issue or a product. The platform also has well researched consumer and market insights and continuous flow of opinion by industry and thought leaders on topics of importance.
About Pankaj Mohindroo – Chairman and Editor-in-Chief, My Mobile Publications Group
Mr. Pankaj Mohindroo is the Founder and Chairman of the India Cellular & Electronics Association (ICEA), the apex body of the mobile industry in India. He is also the Chairman of the Special Task Force set up by the Department of Electronics and Information Technology, GoI, to transform India's mobile and electronics manufacturing eco-system in order to boost domestic manufacturing, to contribute to the 'Make in India' program, and to minimize India's import dependency in this sector.
Mr. Mohindroo is also the Founder and Honorary Secretary of Telecom Sector Skill Council (TSSC), a not-for-profit body set up jointly by the Cellular Operators Association of India (COAI), India Cellular & Electronics Association (ICEA), and Telecom Centres of Excellence (TCOE) under the aegis of National Skill Development Council (NSDC) to up-skill, train and certify around 5 million people in 150 trades in the telecom industry over the next 10 years to ensure adequate availability of skilled manpower to boost growth and productivity in the Indian telecom sector. Earlier as Chairman of Manufacturing Advisory Committees (2006 & 2010), Mr. Mohindroo was instrumental in establishing and setting up the roadmap for manufacturing of mobile and components industry in India, which has put India firmly on the road to becoming a global hub for mobile and electronics manufacturing.
To know more about Mr. Pankaj Mohindroo, please visit: https://en.wikipedia.org/wiki/Pankaj_Mohindroo
THE TEAM
Siddharth Rai: Deputy Editor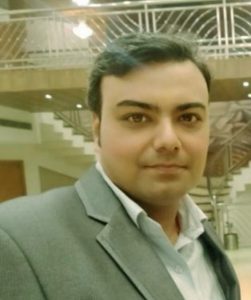 Siddharth is a media professional by choice. Worked with various organizations from print to electronic and online media. His last stint was with Times of India online as Chief Copy Editor. He holds a degree in Mass Communication from Banaras Hindu University.
siddharth.rai@mymobileindia.com
Ramesh Raja: Assistant Editor
Ramesh has an experience of over eight years in different departments of journalism and has a keen sense for spotting microscopic nuances. He has worked with leading media brands such as The Times of India, Hindustan Times, Delhi Press and News Wire Service. He loves writing over issues of social relevance but his latent fascination for digital world technology brought him to My Mobile. Ramesh is a Delhi University graduate.
Shweta Srivastava: Content Writer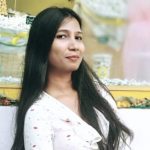 Shweta Srivastava is a writer. She holds a graduate degree from University of Delhi. She knows that unoriginality is the enemy of good writing. She believes in herself, takes risks, dares to be different and pushes herself to excel.